YOTEL GLASGOW REVEALS FIRST LOOK AT VEGA
• Jun 25th 2021 • by GLASGLOW GIRLS CLUB • 0 Comments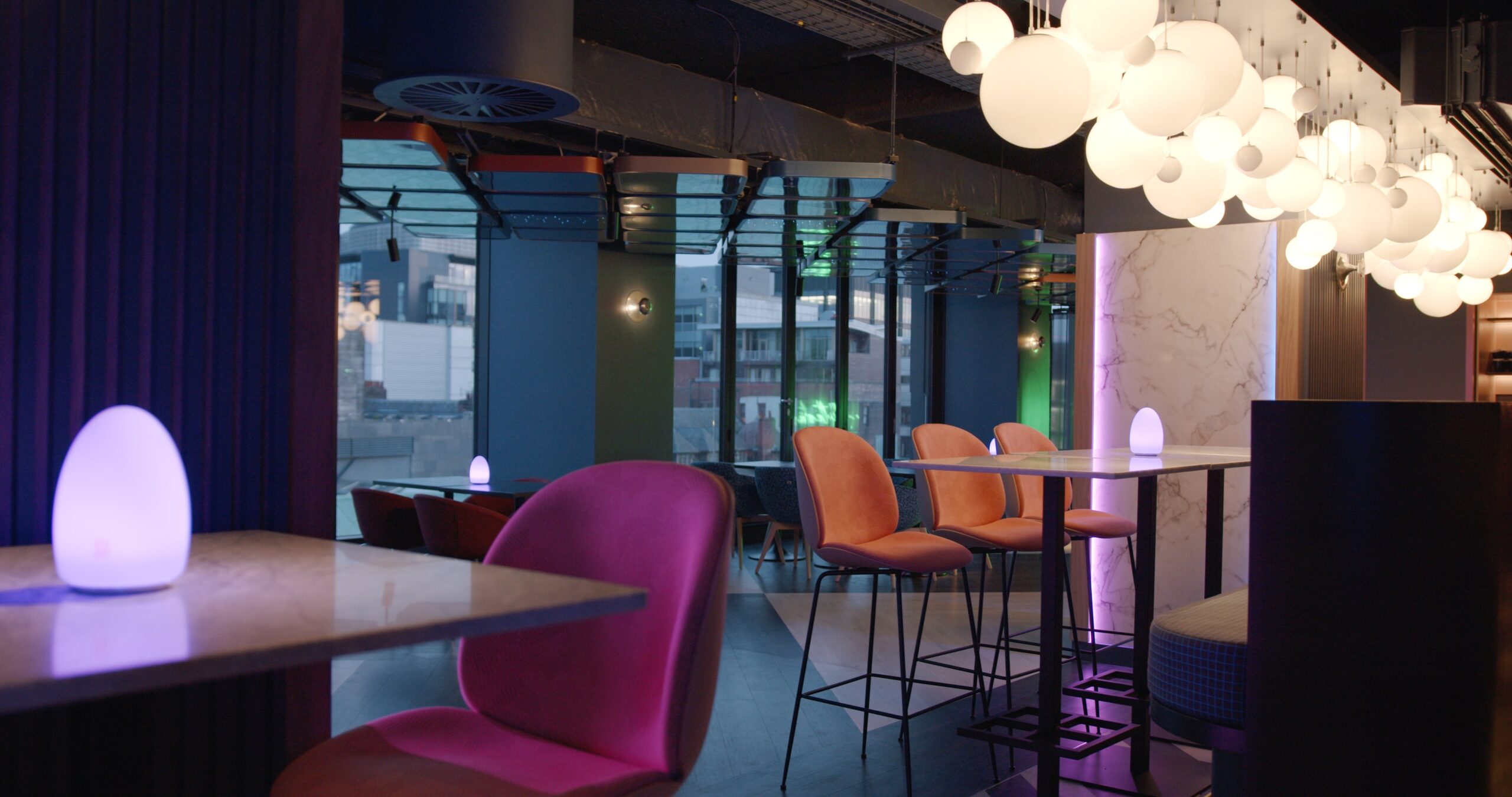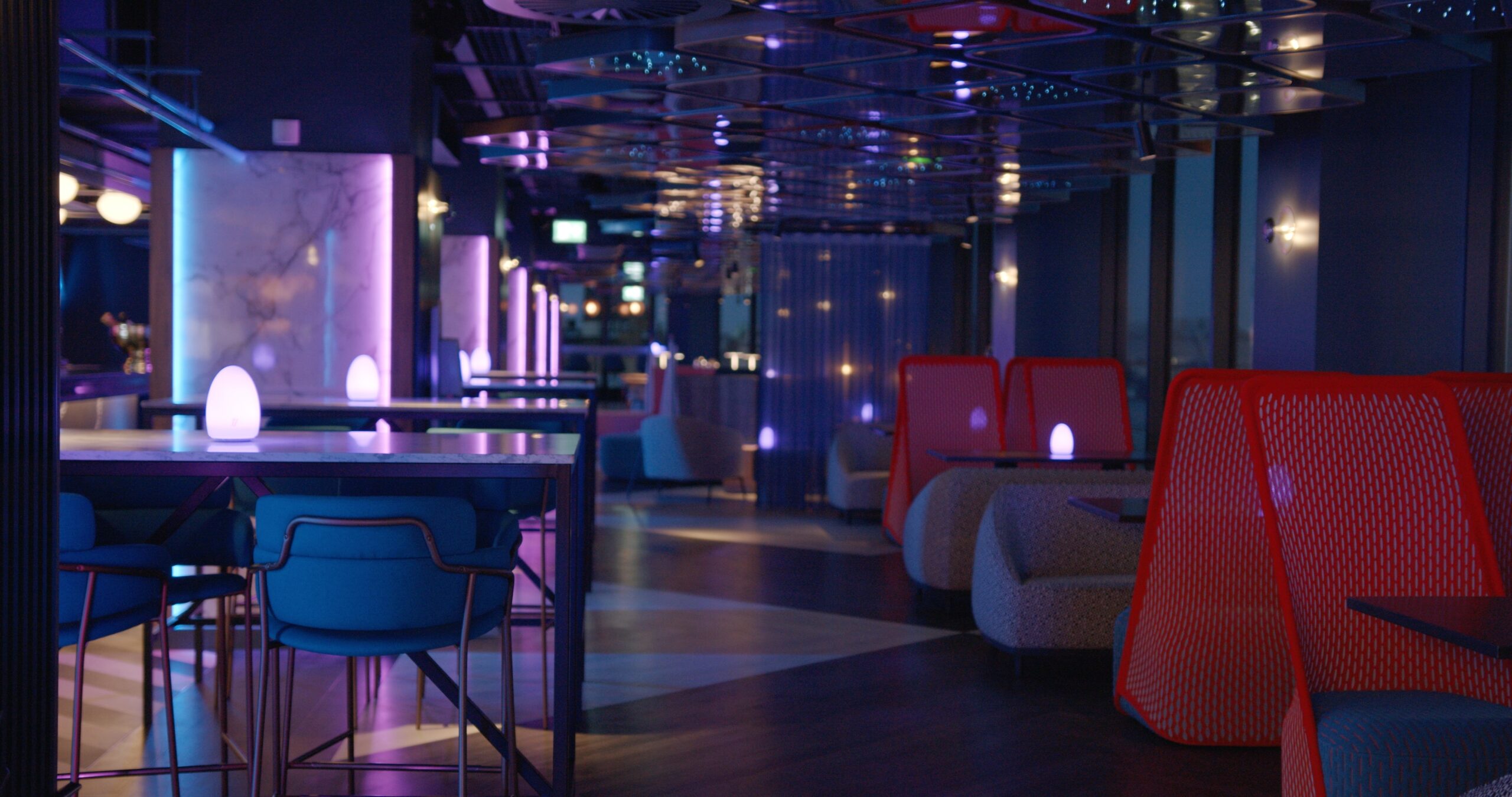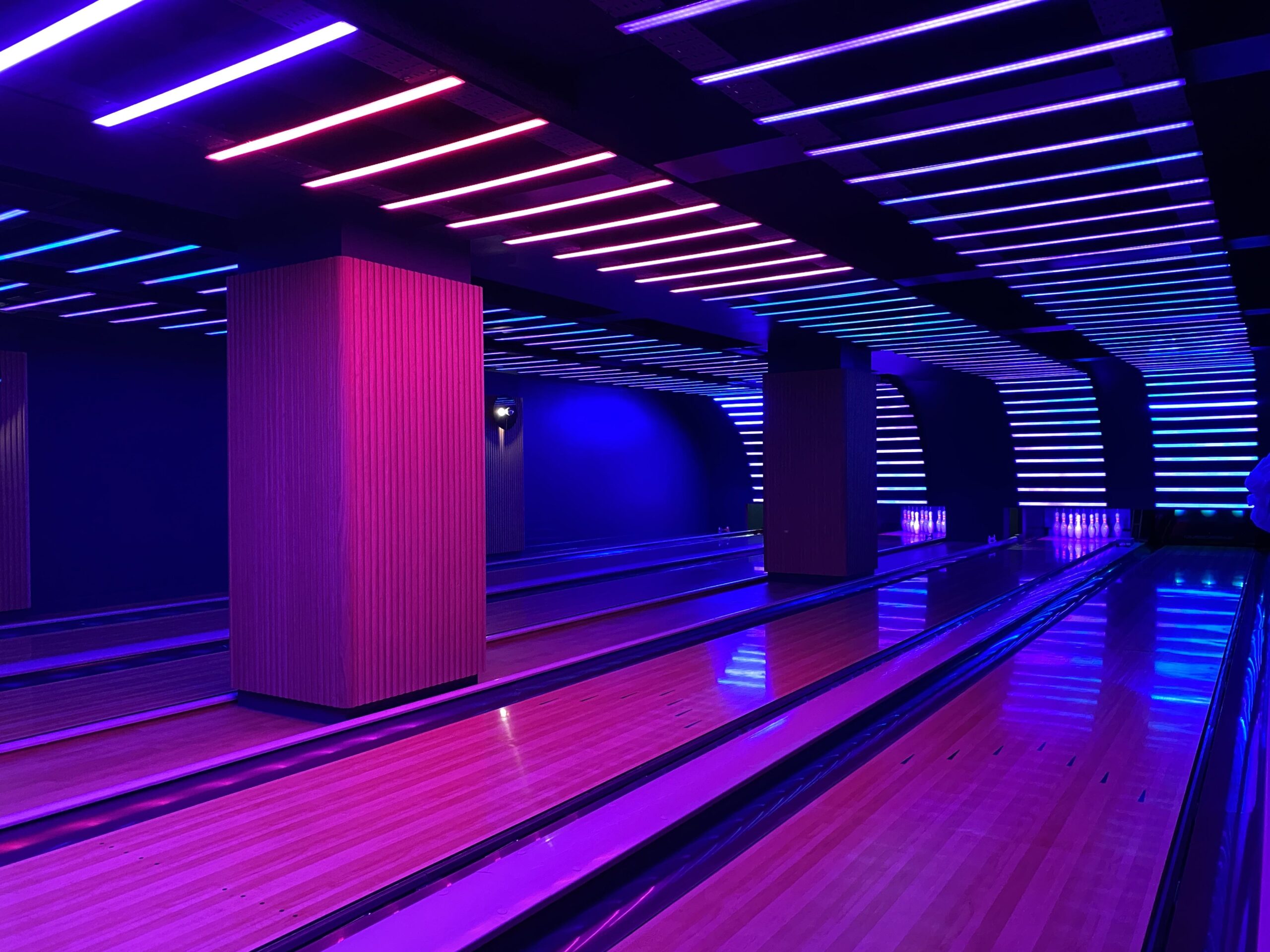 As VEGA, Glasgow's newest bar, restaurant and bowling alley, gears up to open next month, the team has released a breathtaking 40-second one-take drone video capturing what's set to be on offer.
Named after one of the brightest stars in the universe, the next-level bright and bold space will reshape Glasgow's entertainment landscape offering the ultimate venue to work, rest and play. Transforming from a laid-back hangout by day to 'the' place to be seen at night when it opens next month.
Taking over the entire seventh floor of YOTEL Glasgow and offering epic cityscape views, VEGA will blast off in mid-July with an emphasis on big tunes and beautiful drinks, playing host to some of the city's hottest DJs every weekend.
Designed specifically for the Instagram set, the unique 13,700sq. ft, rooftop setting transports guests into an era inspired by Glasgow's music scene and British pop culture with a distinctly 'space-age' vibe. Neon lighting creates a glamorous glow against the bold interiors throughout the stunning space.
Serving breakfast through to brunch and dinner, the restaurant will satisfy the city's craving for casual dining, whilst the bespoke cocktail menu features a tipple for every taste including party-starting punch bowls.
Turning the fun up a notch, the venue also boasts a striking four-lane bowling alley, neon-lit and complete with state-of-the-art interactive light shows – perfect for date nights, celebrations and big group outings. The venue can also be hired for exclusive private events with a semi-private VIP area also available.
Euan Wilson, Manager at VEGA said: "We're hugely excited to be leading the way with a totally new and fresh concept for Glasgow, there's really nothing quite like us. With its bold design, epic food and drink offering and vibrant programming, we're bringing fun to Glasgow in a uniquely VEGA way."
Full programming for the venue is underway and details of their jam-packed launch plans and menus will be revealed soon.
To learn more about VEGA, visit: vegaglasgow.com or follow @vegaglasgow