The GGC Crimbo Gift Guide Pt 2
• Dec 19th 2022 • by GLASGLOW GIRLS CLUB • 0 Comments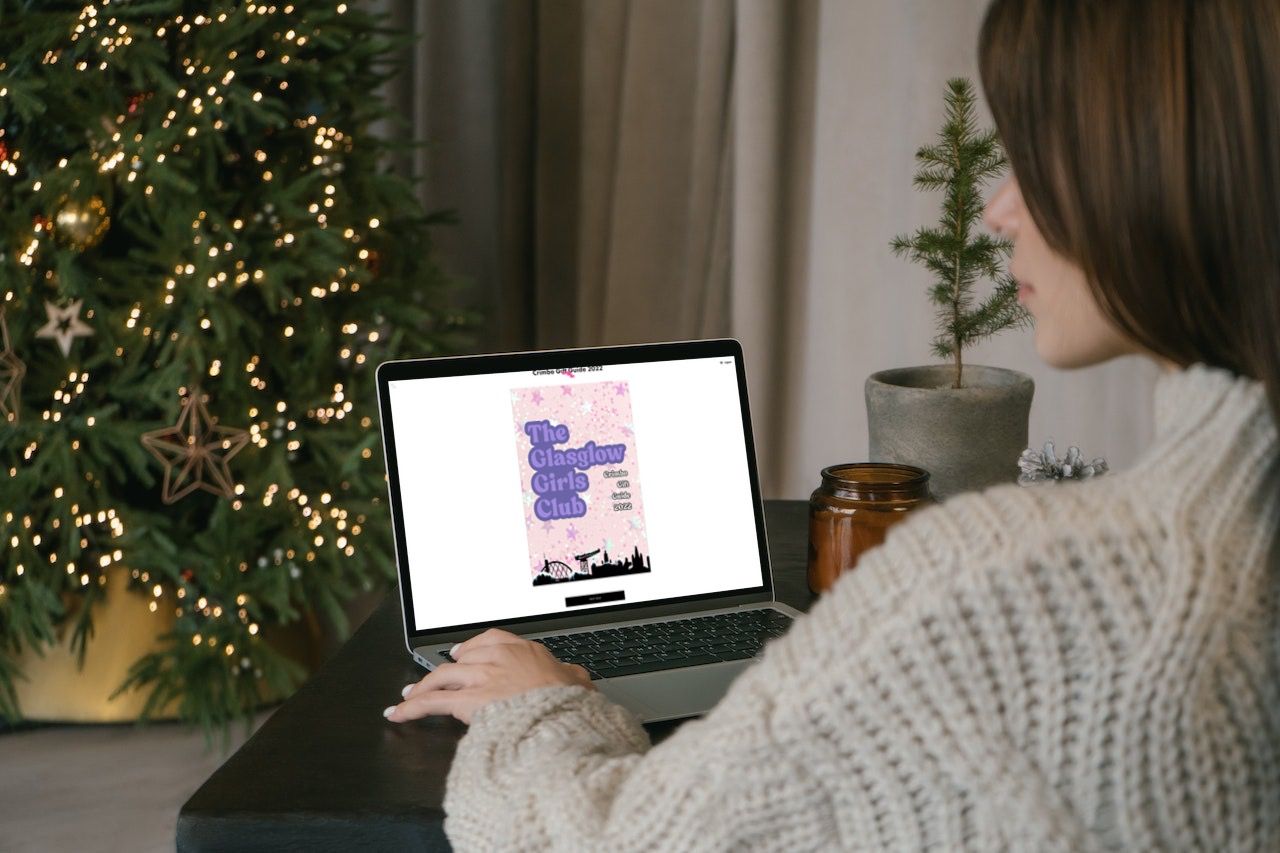 We know the struggle of trying to find those last few bits and bobs to fill your loved one's stockings at Christmas. Well this year, the GGC Christmas Gift Guide is here to help you out!
Who doesn't love some gorgeous smelly stuff? Aromatyk have got a range of beautiful scents in their relaxing products ranging from candles to essential oils and extras for the bath when you want to kick back and relax. They even offer stunning gift sets which are absolutely perfect to fill those stockings this Christmas.
Snowy Garden Scents are also perfect for some scented products to add a little something extra to your gifts. They have a wonderful range of wax melts and candles to give you the perfect home fragrance. They literally have every scent you could ask for!
https://snowygardenscents.co.uk/
Gals, what would a stocking filler be without skincare? Castle Apothecary Scotland have an array of botanical skincare all made by natural ingredients to enrich your skin. Check out their latest hand and body lotion to gift to someone!
https://castleapothecaryscotland.com
Cool Story Co has brilliant products for stocking stuffers this Christmas. If you know any wine lovers, then this is the place for you. They have wine flasks that keep liquids cold for 24 hours, or hot for 12 hours – whichever is your preference. These flasks are perfect for the upcoming frosty winter nights!
We also have some highly stylish goodies which are available in the GGC Gift Guide this year.
If you know someone who adores artsy jewellery and trinkets, take a look at Jumaka Glass. They create the most uniquely gorgeous glass art which would be a thoughtful and utterly stylish gift for someone with a crafty eye this Christmas.
KTSU have got the style and the practicality with these fabulous bags. Take these bags with you wherever you go, and if you get sick of the heels swap them out with a pair of flats that fit perfectly in your KTSU bag!
If you're looking for some gorgeous luxury jewellery for someone in your life, Mona and Nettie are perfect for this. They've got everything you need – rings, earrings, necklaces bracelets- each and every one of them are simply stunning and unique!
https://www.instagram.com/mona_and_nettie/?hl=en
Got someone with a fancy event coming up? Someone stylish who's always looking for that extra flare? Or just wanting to keep warm yet stylish this winter? Check out Stephanie Gallen Millinery. From fabulous hats to beautiful fascinators – they've got you covered.
https://www.stephaniegallenmillinery.co.uk/
Our Gift Guide is just amazing this year, and you won't be stuck for gift ideas if you check it out!