The Crimbo Gift Guide – Final Chapters
• Dec 21st 2022 • by GLASGLOW GIRLS CLUB • 0 Comments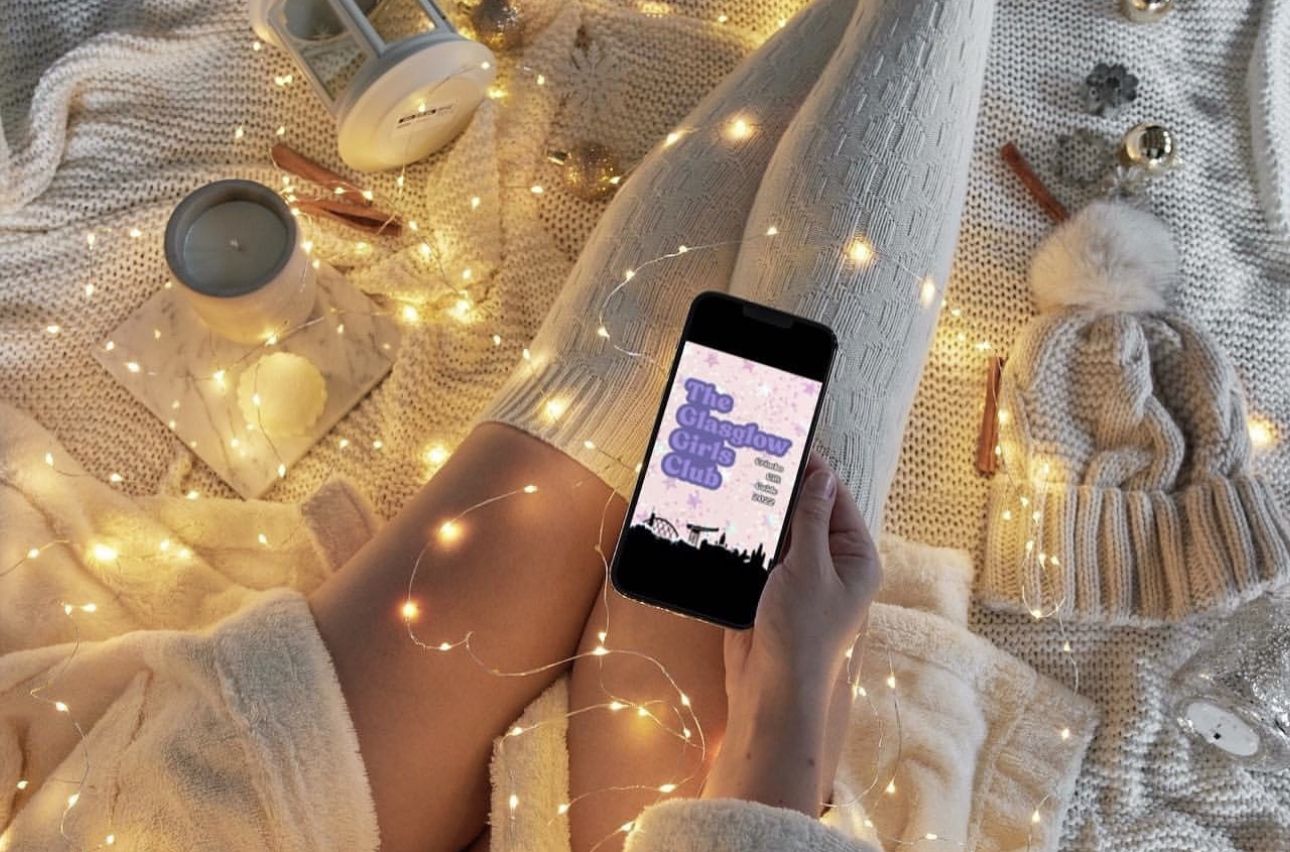 This is the final Gift Guide blog post shouting out to, and thanking, the brilliant female-led independents who featured within its digital pages.
Looking for a New Year's resolution? Why not start off 2023 with some new habits? Healthy habits at that!
TL Fitness have a new Warrior Chic programme to get you gals motivated and strong this coming January! Check it out at https://www.facebook.com/TLFitness07/.
Why not try to tackle the mental blocks in your life stopping you from gaining a life-changing mindset? Jean Fenwick is a Midlife Empowerment Coach who is offering a revolutionary programme, "Midlife Mindset Magic". Check out her programmes and become the best version of yourself next year! https://www.facebook.com/jeanfenwick.innerwealthcoach/
Dive into your inner self with Stacey Wilson, a self-discovery coach who can help you ladies flourish in the New Year. https://www.facebook.com/StaceyAWilsonCoaching/
Looking to start 2023 with a gym kick? Or know someone else who's looking to? Check out the 360 Gym who are offering a fabulous voucher this Christmas! https://www.the360gym.co.uk/
Ensure yourself or your loved ones some self-care this Christmas with a cosy night in- all with the help of Mia Bella Boxes! Each box is like looking into a wonderland of wellness! https://www.miabellaboxes.co.uk/
Memory makers
Make some memories this Christmas with Flaunt and Flourish! They are offering vouchers this Christmas for taking part in a photoshoot. Grab a voucher for someone special in your life who stands out. https://www.flauntandflourish.co.uk/
Gift someone special this year with a gorgeous print and mural of a Glasgow City Skyline with Law Illustrates! https://lawdesignstudio.com/
Why not make some lifelong memories and travel to some breath-taking spots with Miles Away Campers. This family run business offers an amazing selection of reasonably priced camper vans perfect for little getaways. https://www.milesawaycampers.co.uk/
Want to work on your cooking skills? Join practical nutrition coach Margaret Ritchie and pro chef Molly in the kitchen and enhance your skills with some healthy recipes. https://www.mrpnc.co.uk/
If you or a loved one is looking for an enriching spiritual experience treat each other this Christmas with Madre Palmistry. Madre offer palm readings, healing gifts and much more. https://www.instagram.com/palmistrymadre/?hl=en
Gift someone with original art, prints or even a trip to an artistry workshop this Christmas and beyond with Hyggeme. It's time to get creative! https://www.hygge-me.com/
Don't worry Mums, we haven't forgotten about you this Christmas.
For glowing immersive and sensory adventures for your little ones, check out Glow Bambino. This fun classes help your little ones develop their sensory skills. https://linktr.ee/rebecca.glowbambino
Have a look at Baby Sensory/ Toddler Sense Glasgow South. They have a range of activities to help stimulate your baby's senses and advance their growth and learning https://www.toddlersense.com/southglasgow/ 
Kiltoonies in Kilsyth is a fantastic interactive play experience which is a fun, relaxed and safe environment that allows children to pretend play. Use code GGC at online checkout for a discount! https://www.kiltoonies.co.uk/
It's not Christmas without Petmas!
Gift your perfect pooches this Christmas. Check out The Whole Dog Care, where all their products are handcrafted with essential oils and provide full benefit to your pet's health. https://www.instagram.com/wholedogcare/
Have a loved one who is a complete animal lover? Treat them to an Alex TLC charity calendar to support those affected by leukodystrophy. https://www.alextlc.org/how-we-support-you/
GGC Business ladies, here's a few wee things for you…
We know how overwhelming business life can get, and it can be hard to find that work-life balance. Don't fret though! Karen Ritchie VA is here to help. Karen Virtual Assistant is a team who help you busy entrepreneurs bring back organisation and focus into personal and business life. https://www.karenritchieva.com/
And of course, the GGC Business club is here to help you wonderful businesswomen! The GGC Business club can help your business glow and grow. It can give your business awareness, support and a community, training opportunities and plenty of offers and savings. GGC Business is currently closed until 23rd January, to get your name on the VIP waiting list, ensuring you first access to a membership please email hello@glasglowgirlsclub.com
Santa is feeling naughty this festive season ladies… It's time to get steamy this Christmas!
Spice things up with Ann Summers and gift that special someone, or even just treat yourself.
https://www.instagram.com/annsummerslocaltoyou/
Get erotic with novelty party kits. Bling My Bits have accessories and paint in each kit to bring your character to life! https://www.blingmybits.com/
Well ladies, that's a wrap for this year's Gift Guide shout outs!