Sophie Gravia is coming to the August Rooftop Brunch Club!
• Jun 21st 2023 • by GLASGLOW GIRLS CLUB • 0 Comments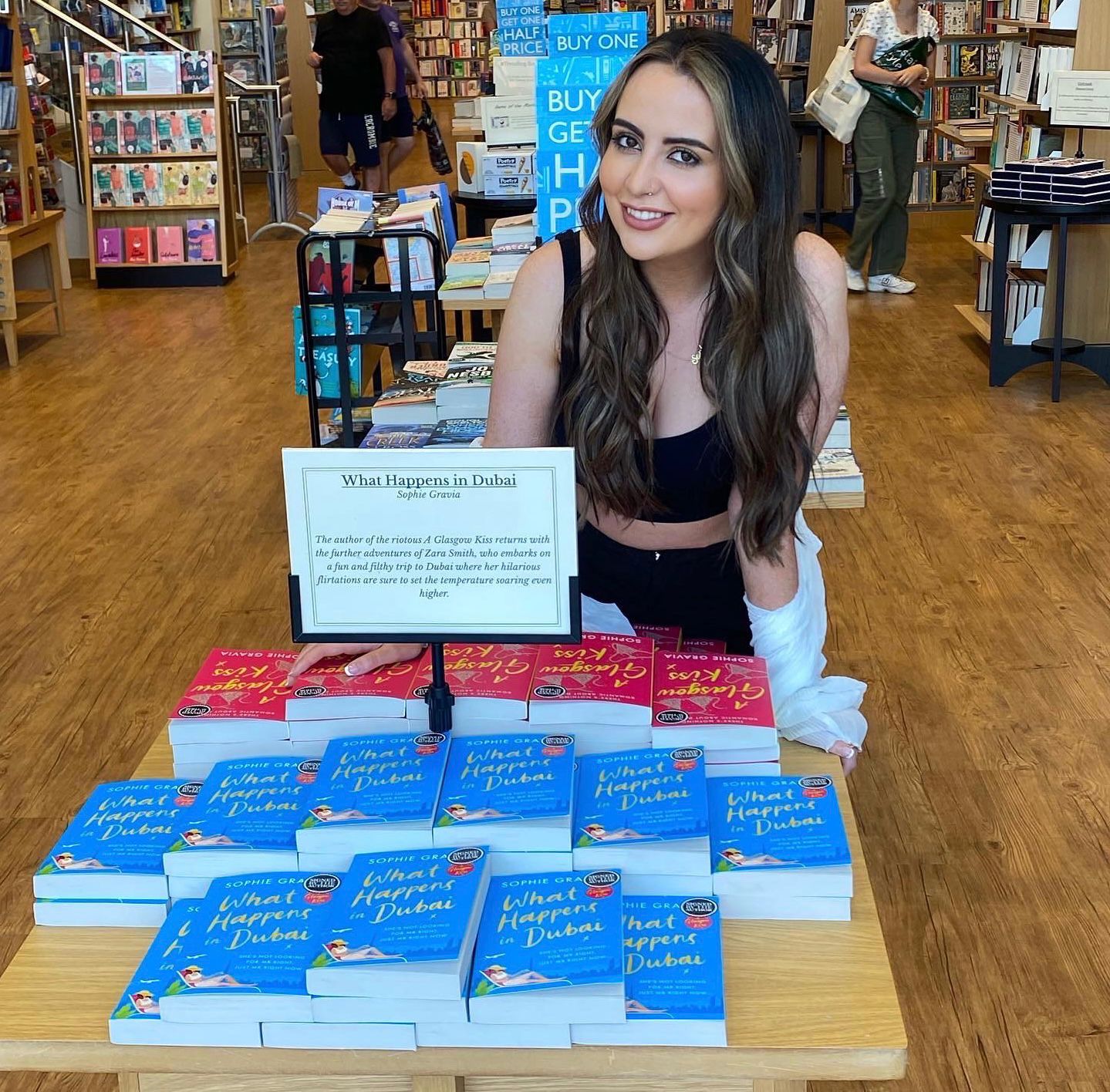 Meet Me in Milan is set to be the summer's sexiest book – and all who attend our August Rooftop Brunch Club will not only take away their very own signed copy, but they will also get to meet the hilarious Glasgow gal behind the book, Sophie Gravia 
Snap up those brunch tickets now by clicking here.
Here's a bit more about the famous trilogy which has shot our Sophie to number 1…
It's the stuff of dreams. When NHS nurse Sophie Gravia started a blog based on her real-life dating disasters, she had no idea her romantic nightmares would lead her to become a best-selling author of not one, but two comedy novels.
The greatly anticipated third and final instalment of the hilarious series, which features the lead protagonist, Zara, is called Meet Me in Milan and is now available to pre-order as it will be released on August 17th.
Sophie's debut novel A Glasgow Kiss became a global word-of-mouth phenomenon when it was released in December 2020, securing her the no1 best-seller spot on Amazon, at one point, outselling the Fifty Shades of Gray series.
And when she later launched the follow-up novel What Happens in Dubai in August 2022, it also shot straight to number one in the Amazon book charts, securing another best-selling novel for Gravia.
Her books have become a sensation, racking up sales of almost 250,000, and both books have been translated into foreign languages for Hungarian and Lebanese readers.
Sophie, 31 said: "I never dreamed of how many people would read and relate to my books! When I began writing it for the fun of it, and now it has completely changed my life. I am so excited to get Meet Me in Milan out there for my readers in August, it is by far my favourite of the trilogy, and I think it finishes off the series perfectly. So be prepared for plenty of fun, filth and heart-warming friendships!"
Her books are hugely popular with women aged 16-60, they enjoy her comedic writing, her honesty and her wit and there has been interest from TV production companies.
Sophie who has 14k followers and fans on Instagram, said: "Guys seem to love these books just as much as the ladies! I get a lot of messages from men who have devoured it on their Kindle or listened to the audio versions on their way to work. I think it's relatable to most people and gives them an insight into the female mind.
Want to meet this powerhouse author? Snap up those brunch tickets now by clicking here.