Meet the Member – Stacey Bonnar, Frankly My Dear Lingerie
• Jul 19th 2023 • by GLASGLOW GIRLS CLUB • 0 Comments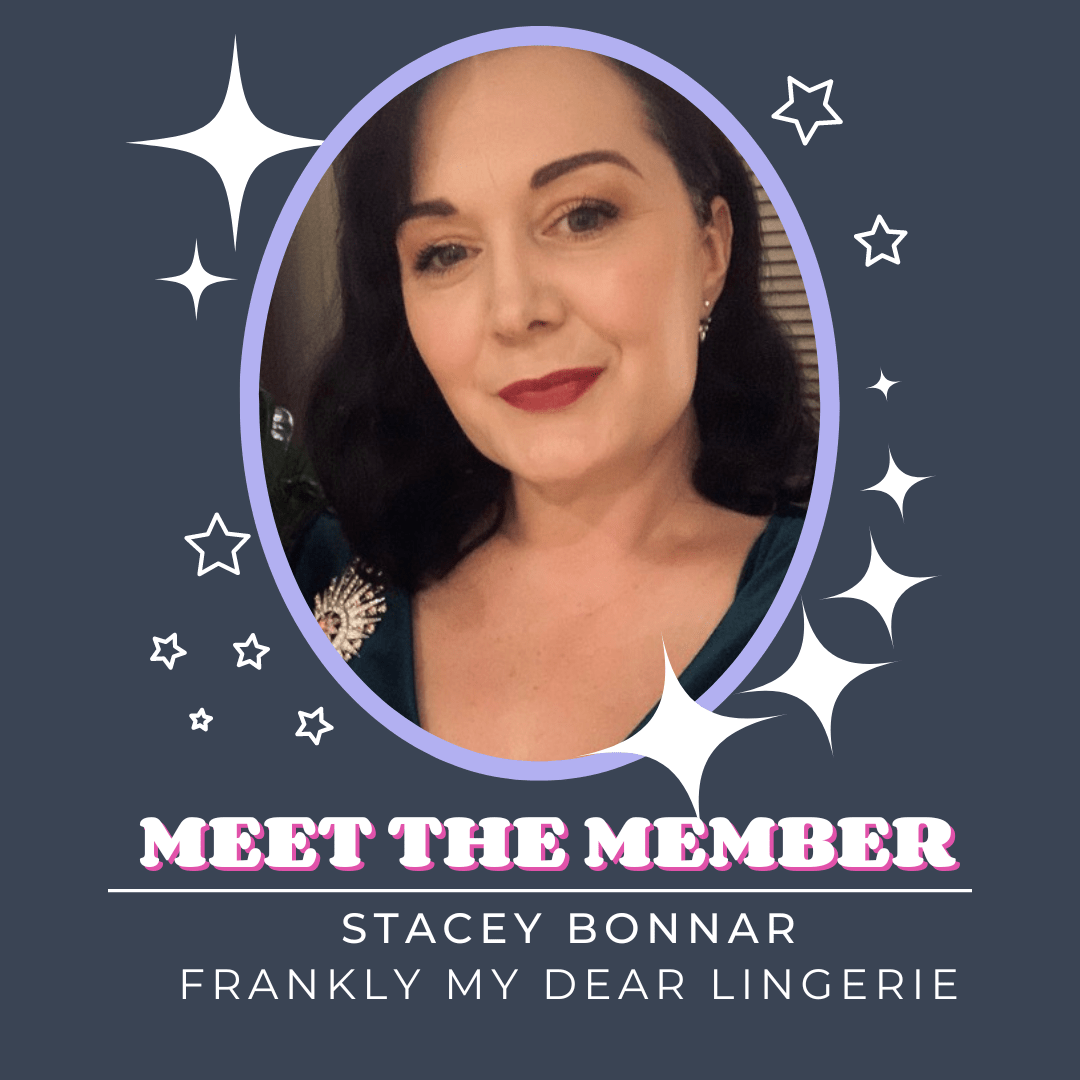 'Meet The Member' is our blog series where we get to know the members of our business club a little better. In this post, we catch up with Stacey Bonnar, Frankly My Dear Lingerie

Name: Stacey Bonnar

Company: Frankly My Dear Lingerie

Title: Founder

About You: I would love to be elusive…like a kind, glamorous Maleficent that lounges in beautiful chiffon robes all day in her castle, however, I am Stacey. Kind, yet with a slightly dark sense of humour, lover of vintage glam with a desire to perhaps become a trapeze artist in a vintage circus one day.

About your Work: My little vintage circus inspired showroom, filled with beautiful lingerie, stars and twinkly lights is the perfect environment to meet and help others embrace their inner confidence. I refer to that as your inner showgirl queen. Confidence, as we all know is about how you feel and lingerie is a way to entice that confidence without needing to step out and shout it to the world. Not everyone can do that, or would want to! We all have different levels of confidence based on the individual and circumstance. So, helping others feel classy, sultry and confident for no other than themselves is what I love! Nobody else needs to know about or validate your confidence. That's your inner showgirl queen.

Main aims from GGC Membership: To engage with amazing empowered women to see where I can help out and be helped!

Favourite Quote: I don't think I can narrow it down to one, but I do live by "To infinity and beyond", and "You can be the ripest, juiciest peach in the world, and there's still going to be somebody who hates peaches".

Favourite Place: In front of a sunset.

Likes: Old Hollywood glamour, books, cathedrals, Halloween, robins, candlelight, pistachio gelato and American muscle cars.
Dislikes: Closed minds, rudeness and coriander.

Who inspires you? Dita Von Teese, dreamers and people who are unapologetically themselves.
        You can find out more about Stacey here