Meet the Member – Olivia Flattery, HR Consultant – The HR Dept
• Jul 20th 2023 • by GLASGLOW GIRLS CLUB • 0 Comments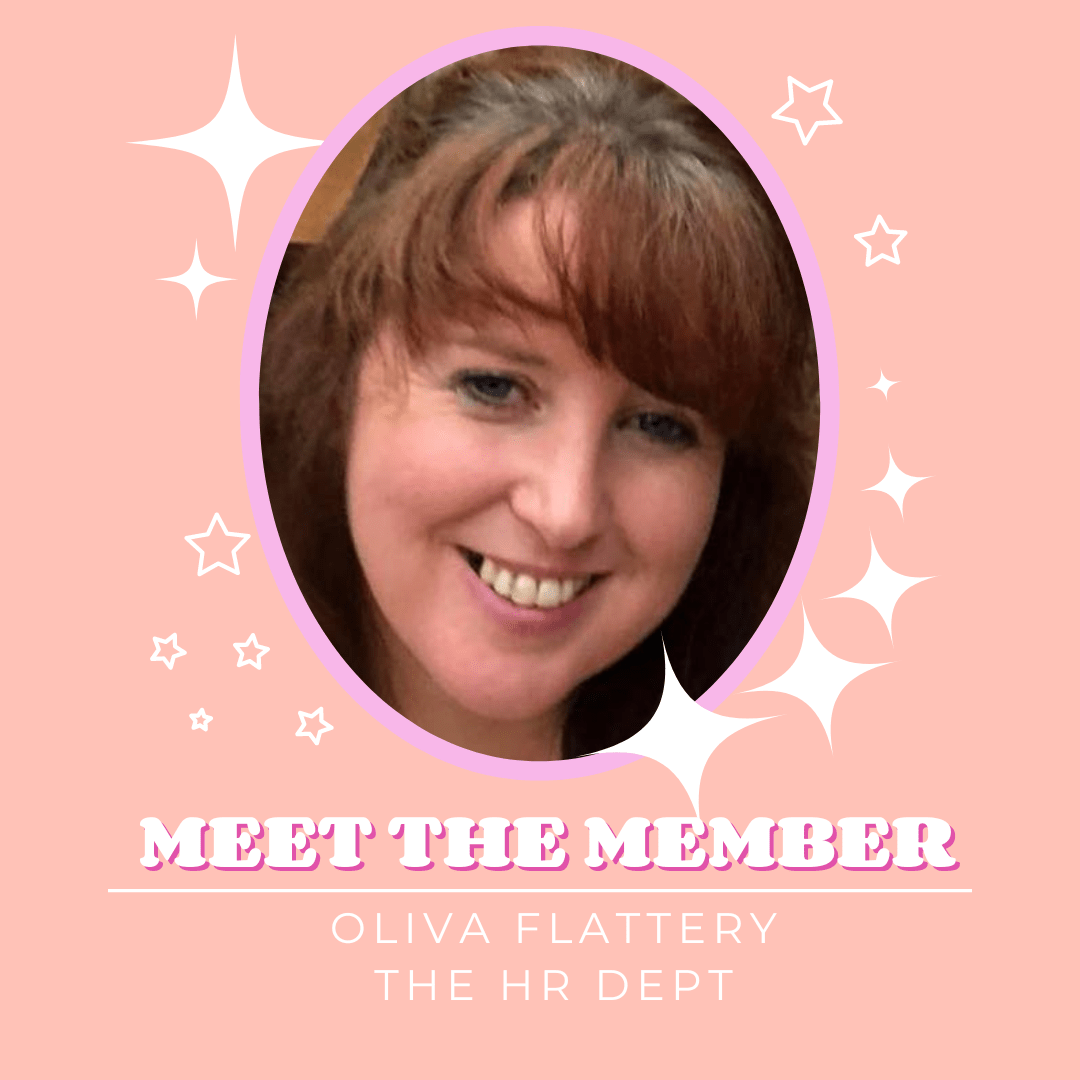 'Meet The Member' is our blog series where we get to know the members of our business club a little better. In this post, we catch up with Olivia Flattery, HR Consultant – The HR Dept

Name, business name
Olivia Flattery, HR Consultant – The HR Dept

Tell us about your businesses, the inspiration be-hind it and when you launched it?
The HR Dept provides outsourced HR support to the SME market, everything that a large corporate HR Dept can provide at a fraction of the cost.

Me, I am a one-trick-pony and have been working in HR since 1998 when I graduated with a BA in Accounting & HRM. To this day, I still love it. The People side of business is so important and getting it right has such a huge impact on your bottom line.

Launched in June 2015 in London we have been operating for almost 8 years and this year we are expanding and offering our services in Glasgow, and we are so excited.

Best piece of advice you were given at the start of your business journey?
You are no longer a HR Consultant; you are now a business owner. It sounds so silly, but it took me a little while to wrap my head around that.

What has been your biggest lesson/ challenge faced so far and how did you overcome it?
Working on the business rather than in the business. You can quickly fall down the rabbit hole of your comfort zone – working on client projects, coaching them through hearing, designing training programmes but if you are not continuously working on the business you will find yourself caught out.

What is your number 1 business tip for success?
Always do as you say and say as you do.

And another (I can't help myself – Sorry) – work with people that align to your morals and ethics.

What are the big business goals for 2023?
Successfully bring The HR Dept to Glasgow and make a positive impact on the Glasgow businesses we work with

How can the GGC Business membership help?
Exposure to other businesses, seeing how they can also help my clients and strategic alliances.

What's the dream?
Honestly, to live a content and happy life; to work with amazing businesses that I feel I am making a difference to.

Fave mantra to get you buzzed up for business
Work hard, play hard….

Shout out to another local business you admire?
I am afraid I don't know too many of the ladies in GGC but a local business that I think has an awesome story, really showed that even covid couldn't stop them and a fantastic owner is Bakebox Gifting Glasgow. If you need a GGC member, please come back to me.

Offer for GGC website members?
A free consultation, free review of employment contracts and handbooks and 10% off any initial work we carry out.
        You can find out more about Olivia here