Meet the Member – Norrina Meechan, Norrina Meechan Coaching
• Jul 19th 2023 • by GLASGLOW GIRLS CLUB • 0 Comments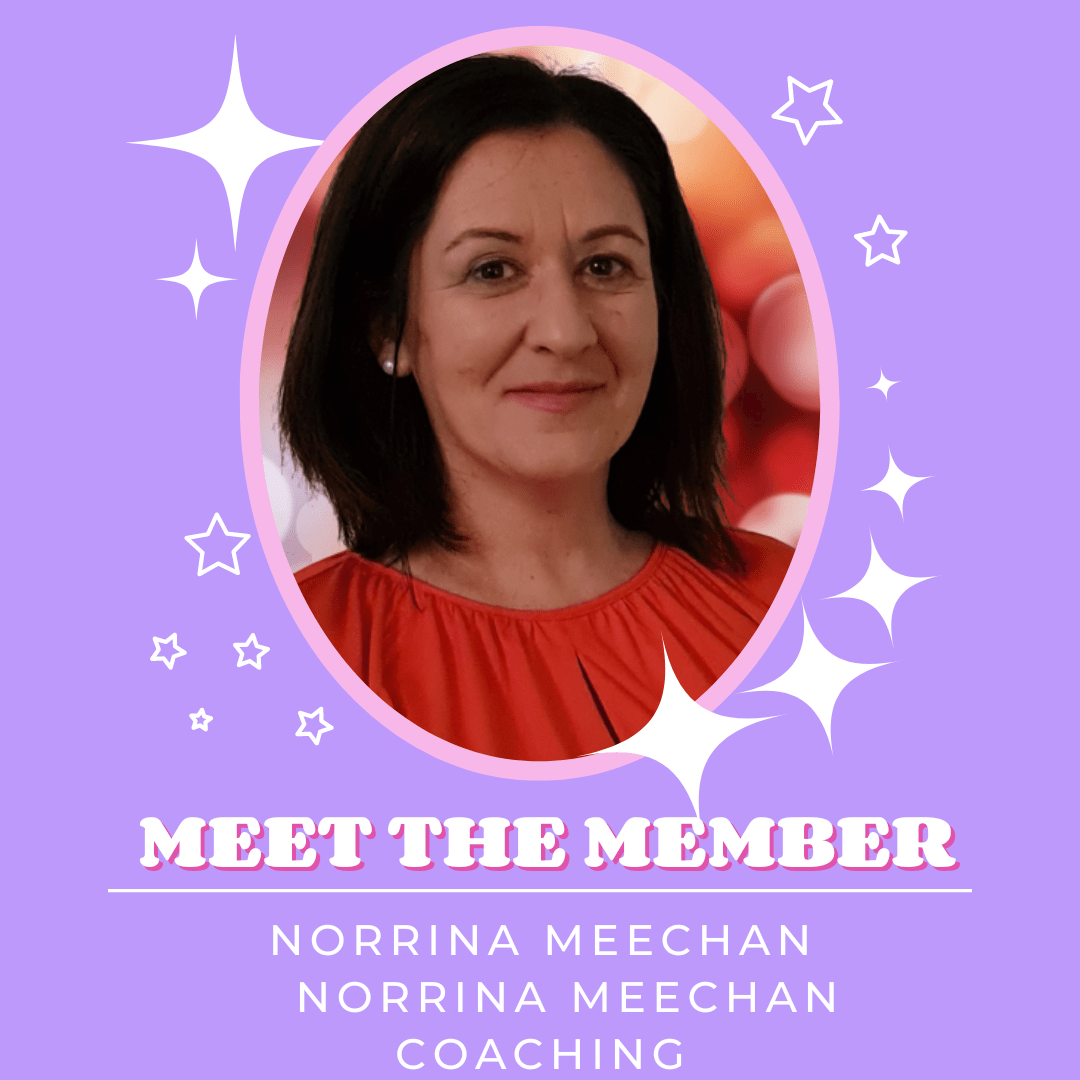 'Meet The Member' is our blog series where we get to know the members of our business club a little better. In this post, we catch up with Norrina Meechan, Norrina Meechan Coaching

Name: Norrina Meechan

Business Name: Norrina Meechan Coaching

Tell us about your businesses, the inspiration behind it and when you launched it?
I launched my hypnotherapy business specialising in fertility issues, in January 2021 when I returned back to the workplace part-time after maternity leave after my own lengthy fertility journey. This year I now provide Fertility, Maternity and Menopause (FeMMe) Coaching to women. The aim is to support women going through these transition phases and encourage them to own their fabulousness and not feel deflated or stressed.

Best piece of advice you were given at the start of your business journey?
To do lead generation every day without fail, no matter how busy.

What has been your biggest lesson/ challenge faced so far and how did you overcome it?
My biggest challenge was being distracted by 'shiny object syndrome' as there are so many ideas that I keep coming up with. I overcome it by writing all the ideas on a separate piece of paper and putting them into a jar so that I don't forget and can review it every few months. Also, being busy but not getting anywhere, and feeling like I was on a hamster wheel. I now have an accountability partner and a strategy for the year to keep focused on.

What is your number 1 business tip for success?
Develop a daily self-care routine as we have to feel good to do good!

What are the big business goals for 2023? And also that Action Leads To Motivation, not the other way around.
To finish writing and to self-publish my first book about my struggles with fertility and being an older mum.

How can the GGC Business membership help?
To help me raise awareness of what I do

What's the dream?
To have a team and to have premises for 121 coaching and training workshops.

Fave mantra to get you buzzed up for business
"Whatever happens I can handle it" (from Susan Jeffers book Feel the Fear and Do It Anyway)

Shout out to another local business you admire?
Barbara Anderson – Wellness Coach

Offer for GGC website members? 20% off to any GGC members.
        You can find out more about Norrina here