Meet the Member – Michelle Barr, Glasgow's Sushi Training School
• Jul 20th 2023 • by GLASGLOW GIRLS CLUB • 0 Comments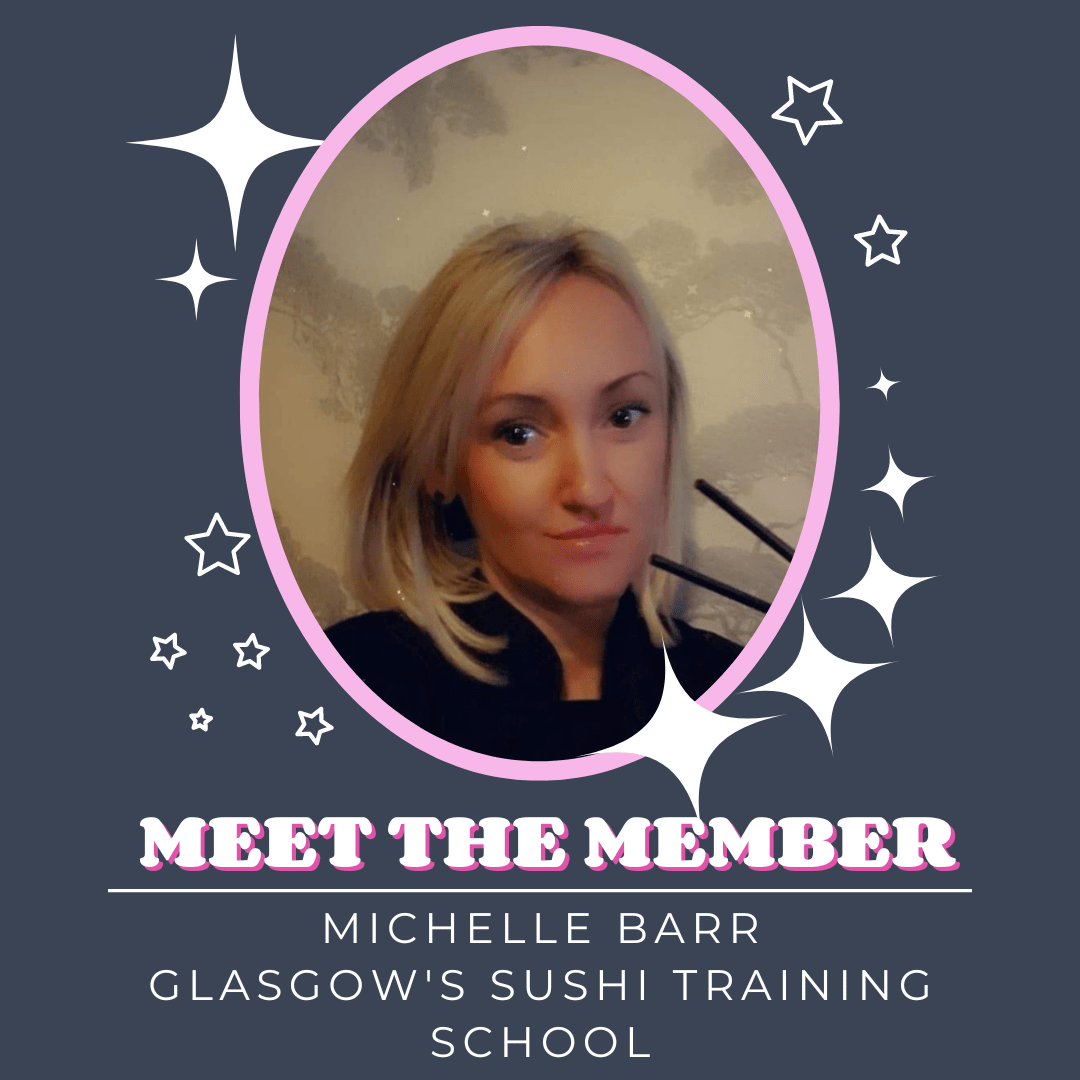 'Meet The Member' is our blog series where we get to know the members of our business club a little better. In this post, we catch up with Michelle Barr, Glasgow's Sushi Training School

I'm Michelle, owner of Glasgow's Sushi training school which is based in Uddingston and established 2021.
I've been a Sushi chef for 5 years and was professionally trained in California, still to this day I'm the only Scottish person to ever complete the intense course which is over 2 months.

After spending 10 years working as a nail technician I decided it was time for a career change. I wanted to be a sushi chef and learn everything I could to make it happen, I absolutely love sushi.

I started off running a small business from my home taking orders on Facebook. I then went to all the farmers markets & the BBC Good Food show and each time was a sell out so I then did the professional course to further my knowledge and skills.

In 2018 I opened a takeaway called MiSushi, I couldn't have asked for a better start to my career it was pandemonium at times but in a good way. I then opened a Japanese restaurant called Yokoso in 2019.

During my career I was always having to train employees to become Sushi chefs as I found it very hard to find anyone suitable for the job, this gave me the idea of having a training school one day.

One big challenge for me was my lack of confidence with having to speak to a group of people, but the beauty of speaking about something you are very passionate about made it a lot easier.

I accomplished everything I could with MiSushi and Yokoso and have now closed them both to concentrate on my training school and becoming a private chef, this is a big goal for me in 2023 and I have some very exciting plans!

If any of you lovely ladies would like to come along to any of my classes I would like to offer you a 10% discount so please get in touch.
        You can find out more about Michelle here