Meet the Member – Liz Shearer – Star Aesthetics
• Jul 19th 2023 • by GLASGLOW GIRLS CLUB • 0 Comments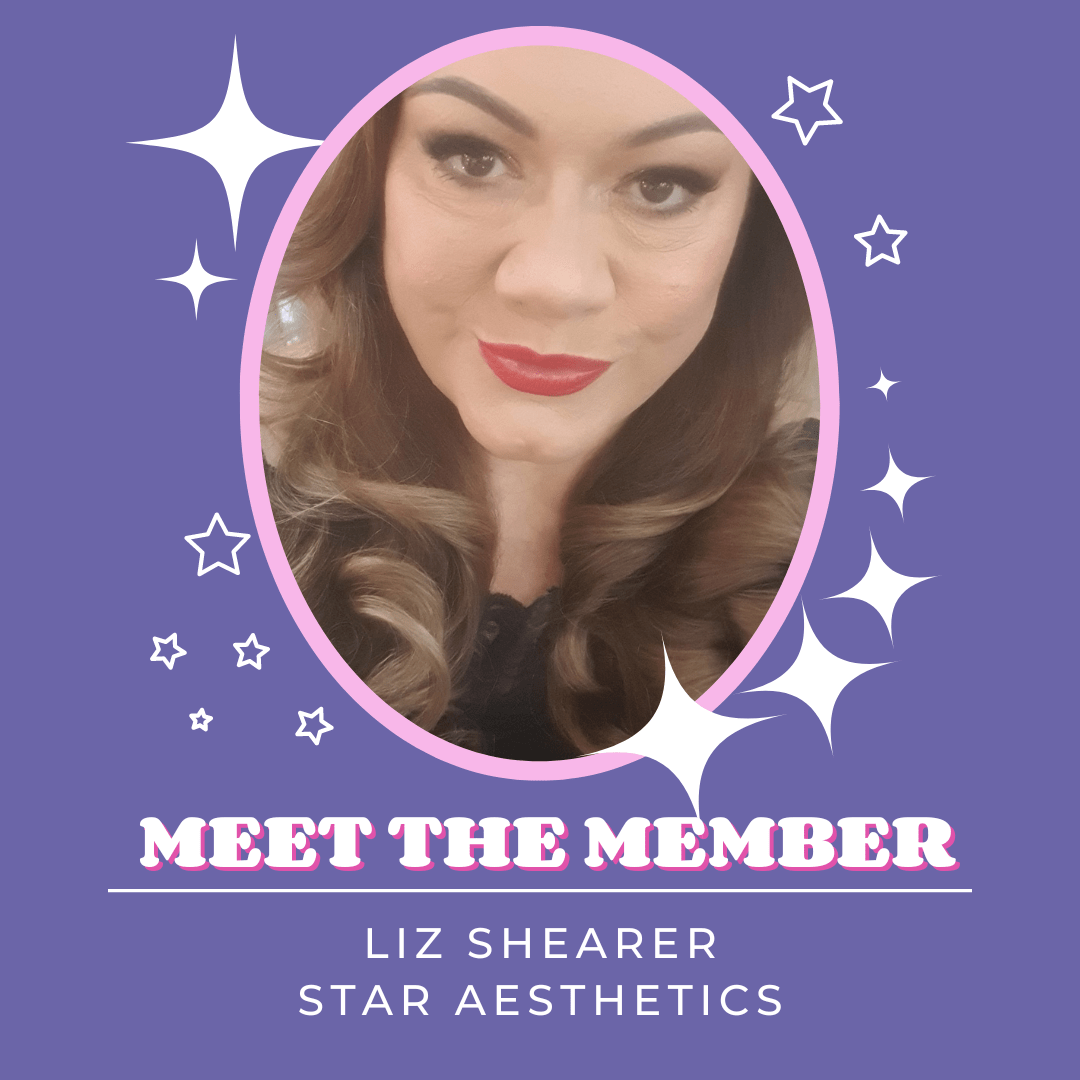 'Meet The Member' is our blog series where we get to know the members of our business club a little better. In this post, we catch up with Liz Shearer, Star Aesthetics

I'm Liz Shearer, creative director at Star Aesthetics Glasgow. I'm a Harley St qualified Permanent makeup specialist.

I braved self employment 5 years ago and it was the best thing I ever did, taking the leap and believing in myself.
I'm a creative soul… regularly performing in musicals and hold two guiness World records! I'm a cat a holic and will happily talk cats and musicals all day!

My clinic has won a few awards and I recently completed my teacher qualification to teach 1 to 1 in my clinic… lots of courses still to be added on.

I see a lot of clients with cancer and alopecia who have completely lost their hair… and confidence .. and being a tiny part of their healing journey is just such an honour and pleasure.

I offer eyebrows , eyeliner, lip liner /blush, scalp micropigmentation and a whole selection of anti ageing aesthetic skin treatments and bespoke facials to improve skin health.

My main aim joining ggc is to network, advertise and share/gain knowledge in ways to improve my business.

Working on my own now means I often miss the benefits of others and at times need a kick up the proverbial to make changes for the good!

Fav quote…. "beneath the makeup and behind the smile…. I'm just a girl who wishes for the world" Marilyn Monroe.
        You can find out more about Liz here