Meet the Member – Lauren Reed, The Scrub Club
• Jul 20th 2023 • by GLASGLOW GIRLS CLUB • 0 Comments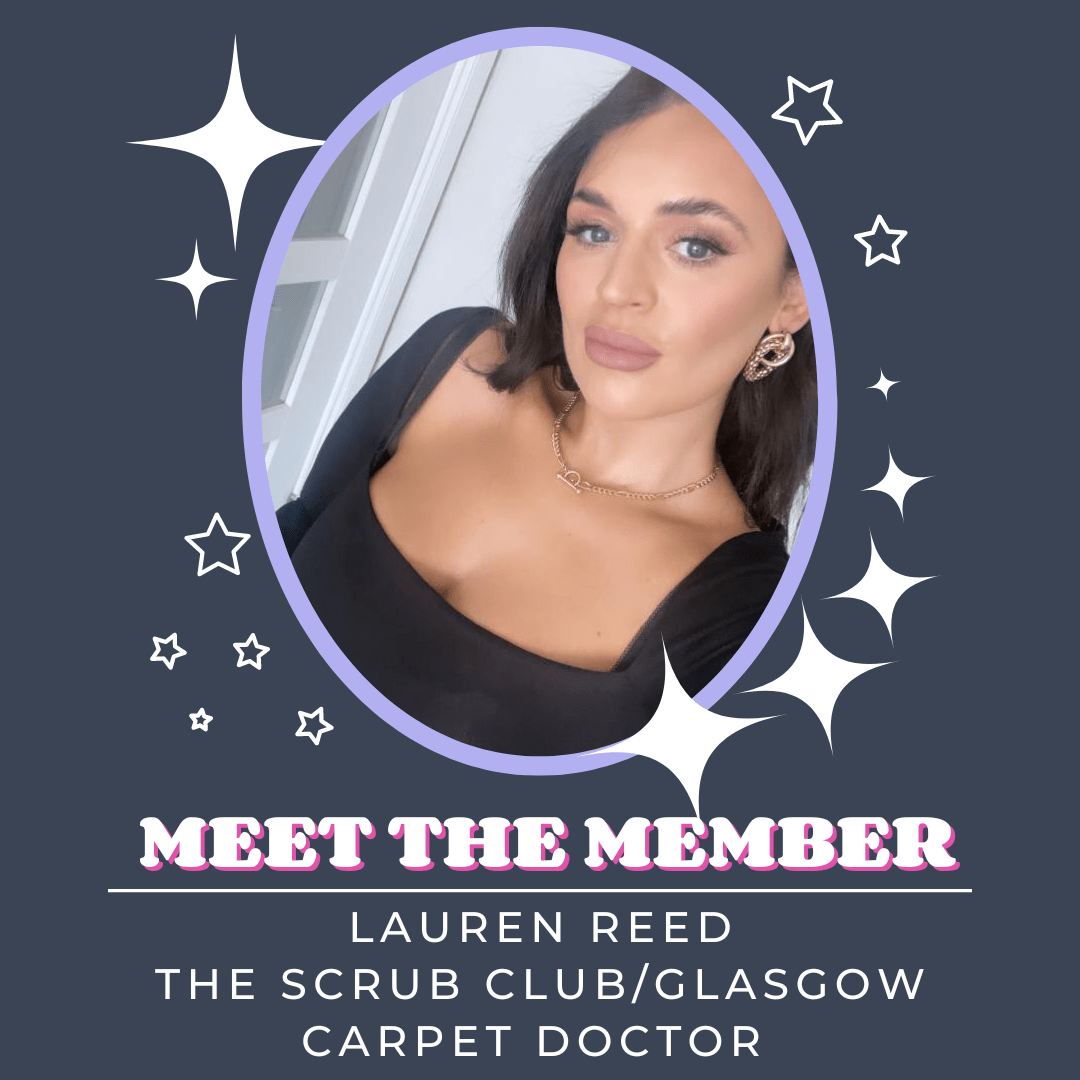 'Meet The Member' is our blog series where we get to know the members of our business club a little better. In this post, we catch up with Lauren Reed, The Scrub Club

Name, business name – Lauren Reed & Jenna Jacobs The Scrub Club / Glasgow Carpet Doctor

Tell us about your businesses, the inspiration behind it and when you launched it? I own a removal and storage company which I inherited from my late dad. I wanted to offer an incentive service to our customers and cleaning and carpet cleaning seemed like a good and relevant add on service. This was the initial reason behind the business and then from there we have just grown and developed the business and its own customers.

Best piece of advice you were given at the start of your business journey? Join communities and Facebook groups for marketing / getting word out there

What has been your biggest lesson/ challenge faced so far and how did you overcome it?
We fortunately haven't had any so far..

What is your number 1 business tip for success?
Network / marketing to help grow your company

What are the big business goals for 2023?
To continue growing the company and perhaps gain care home contracted work.

How can the GGC Business membership help?
All business advise would be appreciated along as using our services if you ever require

What's the dream?
To be Glasgow's busier carpet cleaners and have financial security

Fave mantra to get you buzzed up for business
Simply 'KEEP GOING'

Shout out to another local business you admire?
Mad massage at soho seven. Specialising in fat cell treatments and wood therapy massage. Amazing treatments and Nikki has grown her business so much over the past 2 years alone.

Offer for GGC website members?
Any GGC member will get 1 free carpet cleaning for the room of their choice with any package of 2 or more areas/rooms.
        You can find out more here