Meet the Member – Hannah Hill, Elegant Beauty by Hannah Hill
• Jul 19th 2023 • by GLASGLOW GIRLS CLUB • 0 Comments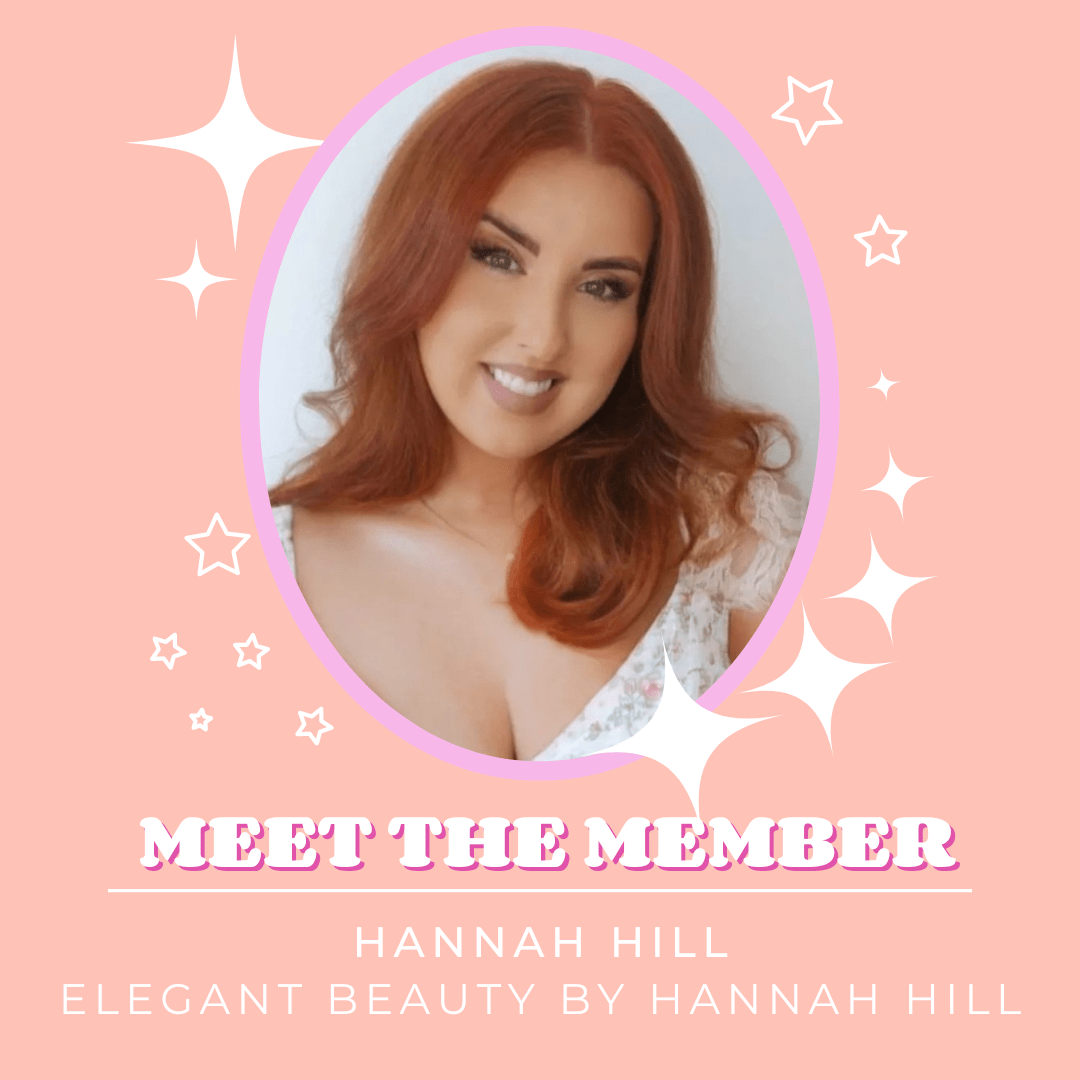 'Meet The Member' is our blog series where we get to know the members of our business club a little better. In this post, we catch up with Hannah Hill, Elegant Beauty by Hannah Hill

Hi ladies my name is Hannah. I own Elegant Beauty by Hannah Hill, I have been a professional makeup artist for 10 years and now offer brow and lash treatments. At the moment, I am working on bringing 1:1 and group lessons to my services to help my clients with the confidence and pass on the knowledge I have gathered over the last decade.

My main aim is to make women feel as beautiful as they look, I specialise in bridal makeup and soft glam that embraces your own unique beauty.

I also started another venture a couple of years ago @thegingerempress_ , I shared tips and advice to help ladies awaken the EMPRESS in them, we discussed dating and relationships, style and self development. In the same line as my beauty business, I hoped to help women build their confidence and embrace who they truly are. With this, it has recently developed into something new and exciting: The Empress Collective (@empresscollectivescotland) , an exclusive group where like-minded can interact on Instagram, meetup and make friends.

About Me: I am 28 years old and I have a beautiful daughter called Amora. She is an absolute ray of sunshine and my reason for everything I do. I grew up in the East End of Glasgow and a few years ago, I moved to Barrhead. I have always been a "girl's girl" and now I channel that into the work I do.

By joining the GGC, I hope to meet lots of you lovely ladies, learn some invaluable knowledge and tips and hopefully support and encourage everyone.

Fave Quote: Her softness is her power.

Fave place: Arran. Whenever I go, I feel such a sense of calm and peace. I need to take my little girl someday and show her the beauty of the island.

Likes: I love listening to Lana Del Rey and her in general! I love exploring forests and abandoned places (took a spooky turn lol) and I love a cosy night in with movies and lots of tea!

Dislikes: I don't dislike much but I will say I don't like people being ingenuine.

Inspirations: I love inspirational women like Elle Woods, Blair Waldorf and Dolly Parton (fictional people count, right?) They are strong, ambitious, self assured women who got sh*t done but never compromised their femininity to do so.
        You can find out more about Hannah here