Meet the Member – Claire Foss, Waterfall PR
• Jul 20th 2023 • by GLASGLOW GIRLS CLUB • 0 Comments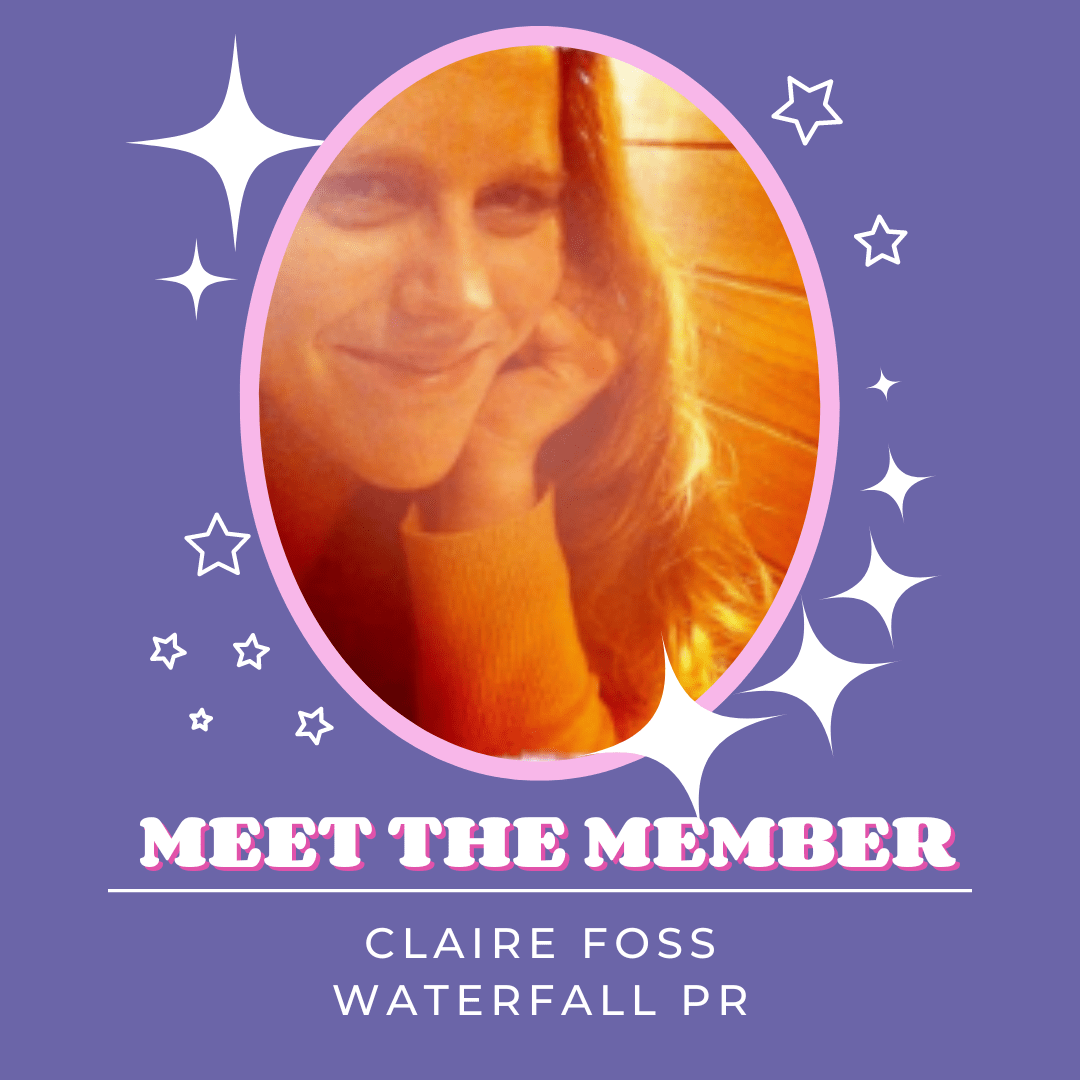 'Meet The Member' is our blog series where we get to know the members of our business club a little better. In this post, we catch up with Claire Foss, Waterfall PR

Name, business name: Claire Foss, Waterfall PR

Tell us about your businesses, the inspiration behind it and when you launched it?
I launched Waterfall PR 10 years ago – 10 years this month, in fact! (February 2013) I had been a journalist in London, then moved into business PR focussed on working for the creative, marketing and tech spaces – so ad agencies, design firms, tech and all the rest. I found myself in Glasgow somewhat unexpectedly and after working in-house for a while, I knew I could start up on my own and make it work.

Best piece of advice you were given at the start of your business journey?

Be generous with your time – always take the time to speak to people, whoever they are. You never know how you can help each other, even years down the line.

What has been your biggest lesson/ challenge faced so far and how did you overcome it?
Learn to outsource the things that drain your time and mental energy. I had a lot of problems with websites, domains, email and tech at the start (GoDaddy.com were terrible) – outsourcing this to a friend for skills swapped in kind saved me so much time and pain. I also have a great accountant (Almond Valley Accounting) who has helped with so many things – from registering my company to start with, to sorting out a multitude of tax issues, as well as things like maternity pay.
My business insurance, via Ashley at WithJack, another local firm is another godsend. Having these people you can always pick up the phone to is invaluable. Oh – and get a great business coach! Helen at Coaching by Helen is an absolute gem.

What is your number 1 business tip for success?
Can I have three? Be generous with your time, confident with your pricing and find good support networks.

What are the big business goals for 2023?
To work out where I go next. Do I stay as I am or aim to grow? And to find more chances to network and meet people in the same situation.

How can the GGC Business membership help?
The GGC IRL networking and events are great. Ten years (with two kids and a pandemic along the way) in a city where you started off knowing no-one – well, it can be lonely at times.

What's the dream?
Good question. Ask me in a year?

Fave mantra to get you buzzed up for business:
When you kill time you murder success.

Shout out to another local business you admire?
WithJack. Ashley who is the founder there sorts my business insurance, as she specialises in insuring freelancers and small businesses. It's an absolute pleasure to deal with her every time.

Offer for GGC website members?
If you need some PR advice, even if you aren't in my main sectors – give me a shout. I've been doing this a long time and I'm always happy to help people out.
        You can find out more about Claire here