Meet the Member – Caitlin Brown, Social Media Manager
• Jul 20th 2023 • by GLASGLOW GIRLS CLUB • 0 Comments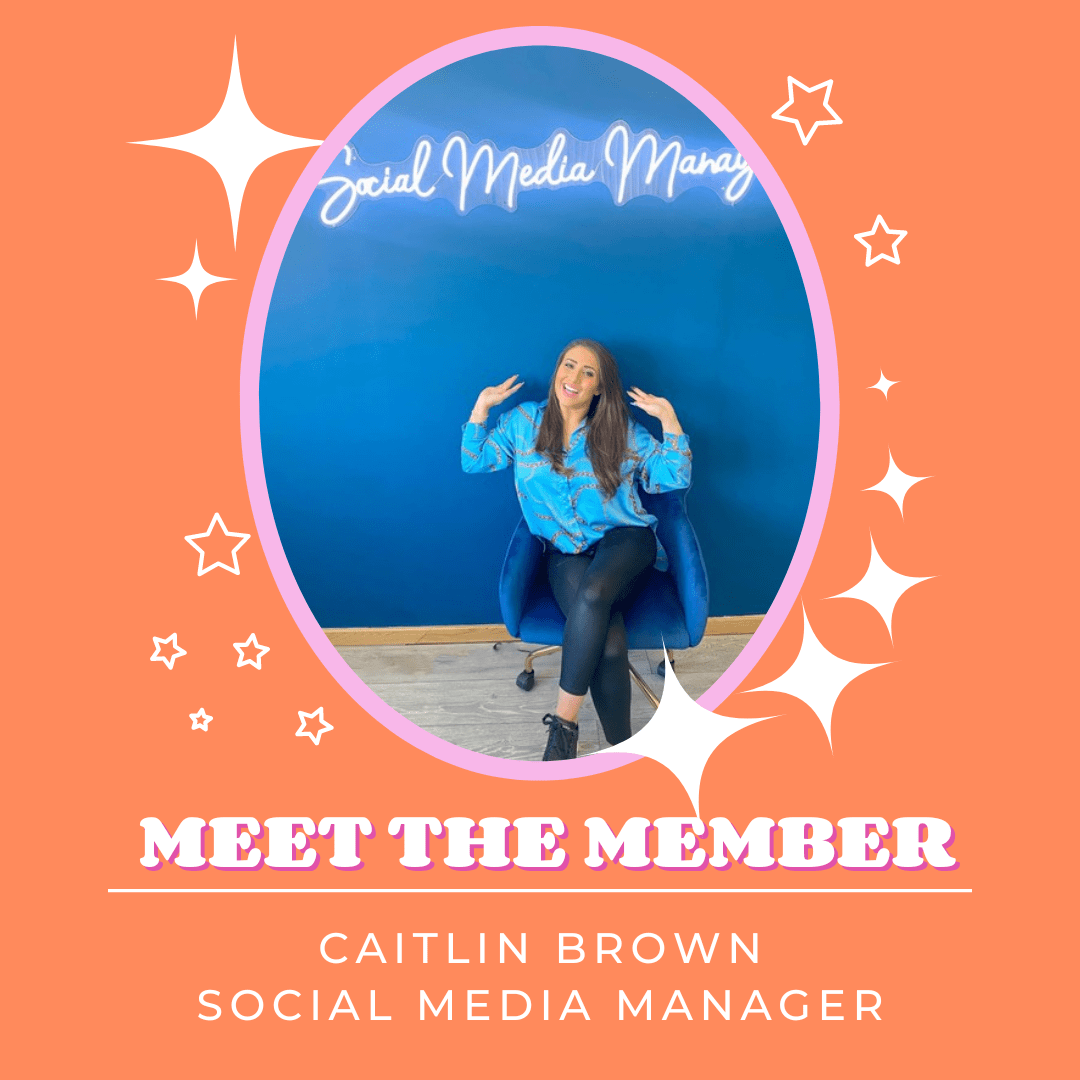 'Meet The Member' is our blog series where we get to know the members of our business club a little better. In this post, we catch up with Caitlin Brown, Social Media Manager

Caitlin Brown, Social Media Manager

Social Media Manager was officially launched in 2018, but it didn't become a "serious" business until covid hit and I was furloughed leaving me with plenty of spare time on my hands! I began to work on my content and before I knew it, I was self employed, full time!

Best piece of advice: Everything will work out, don't give up. I still to this day remind myself of this at times when business feels all consuming 😅

Challenge: I'm out of my comfort zone about 90% of the time 🤣 Doing things I don't want to do and stretching myself beyond measure. As least I'm growing, on a serious personal development journey every day in business!

Number 1 tip: Be consistent. Whether it's on your social platforms, with sales strategies, mindset…consistently is key

Goals: Add more to our offering, hire new staff members and make a success of the new arm of our business (love, social media)

Help: Connect me to target audience but also provide community and networking opportunities to meet likeminded business people

Dream: Have a medium sized, thriving agency which works with clients across a whole range of sectors and gets them the best results!

Mantra: You can. It's simple, but you can do anything you want to do. All you have to do is figure out the best way to do it.

Shout Out: Willow & Wilde Photography, I don't know them, just absolutely love their content!!
        You can find out more about Caitlin here