JULY GGC CHARITY SPOTLIGHT
• Jul 12th 2021 • by GLASGLOW GIRLS CLUB • 0 Comments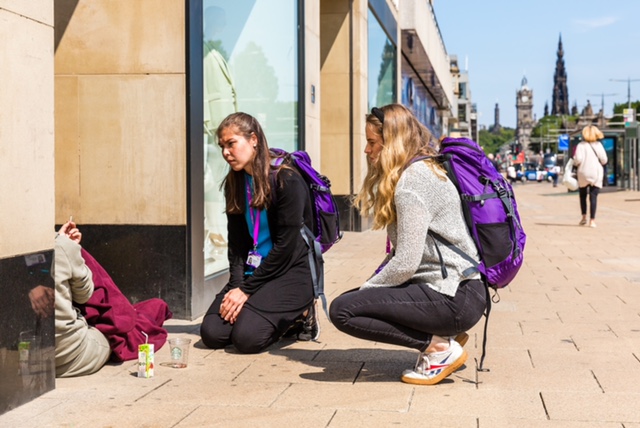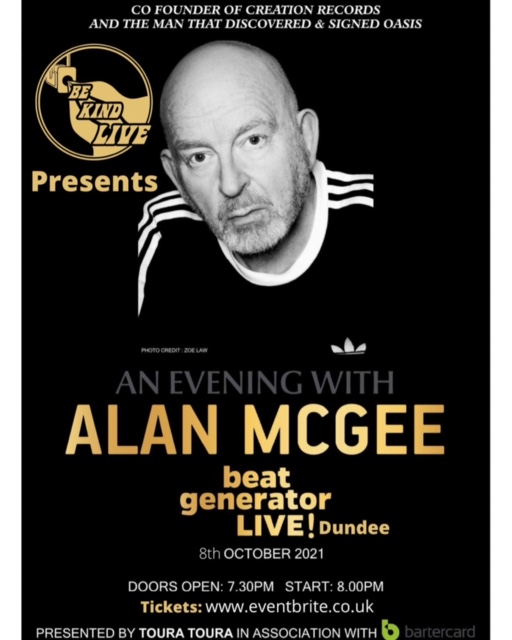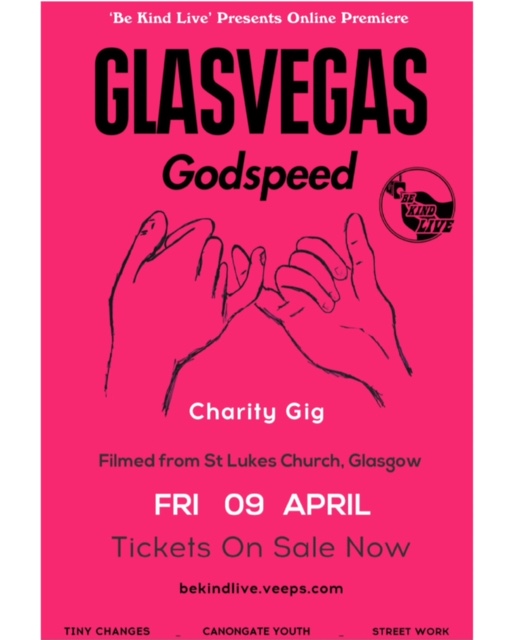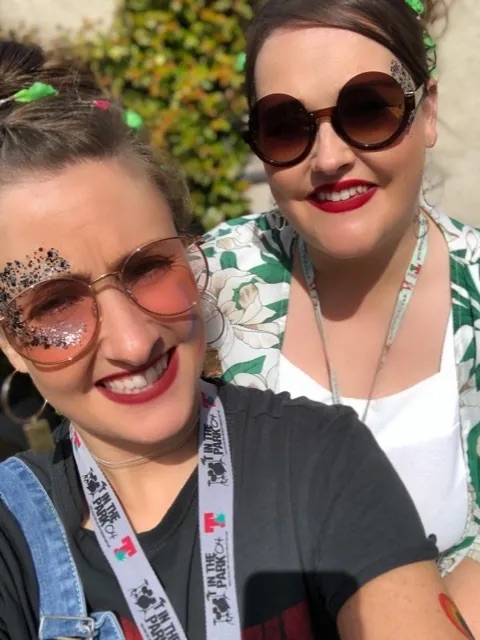 The Story of Be Kind Live – Lauren Yeoman
I've always had a passion for music, I've went to live music gigs and festivals for many years it's complete escapism, a feeling of pure joy! I appreciate all kinds of music and my extensive vinyl collection continues to grow, a passion and hobby of mine that I take great pride in.
Throughout my 20's I started volunteering, since then I've done a whole host of volunteering and my catalogue of knowledge has grown from that. I'd like to think of myself as a realist and where I can I have always tried to help those that are vulnerable.
So around 10 years or so ago this is where the idea of Be Kind Live first came to me. You see to me, music is something that everyone can relate to, we all have a favourite genre, a favourite artist or band and I do genuinely believe that it's a great conversation starter and one that engages everyone. Then I started thinking, what if with music there was a way that we could also give back to charity, a win-win for everyone involved. More importantly not just as a one-off, as continuous support for a charity.
The concept is straightforward… You enjoy seeing your favourite artist, you book tickets to go and see them? Standard, right? As a host, I want to take your ticket money profit and give it all away to charity! Lesser well-known charities, the ones that don't get government funding, the ones that are not known, the ones that deserve and need the spotlight on them for a change.
And so, for the last 10 years I've researched relentlessly on how to make this happen, how to bring this idea and make it into something that for many will be life-changing. During lockdown 2020 I was lucky enough to have more time to get registered, to start up a website, and to book my very first gig! Now during a global pandemic, it's not been easy, but I have accomplished so much in my first year as Be Kind Live. Hosting our gig with Glasvegas in April, which was a virtual gig, we wanted to bring live music to those that have missed it so much during 2020. This was a very surreal moment for me! Raising thousands for charity, I almost can't believe how far this little, tiny idea had come.
Be Kind Live will continue in all its glory to raise money for our chosen charities, of which I absolutely intend to expand on. The dream here is to raise millions, and I'm not in this to get rich, I am a not-for-profit organisation, I genuinely want to make a difference in the world! I love music and I know we can all give back just by buying tickets through Be Kind Live. Our events are growing, and we have had more success in making our next steps.
This is just the beginning of Be Kind Live, in our first year, we have accomplished many steppingstones. I am so proud of Be Kind Live's accomplishments and I will forever continue to move forward and make this journey incredibly successful!
Events
Our first gig was a live Glasvegas gig and we have an up-and-coming evening with Alan McGee.
How you can support
The biggest way people can help is to like and follow Be Kind Live on social media, as they will find everything coming up on there. Eventually, we would like to be in a position that sponsorships pay for our events, meaning all monies go to charity (basically we want enough social Media following that the social media platforms pay for the overheads of the events).
The Charities we currently support
Please find our details on the charities we currently work with, we are always open to hearing from new charities doing amazing things so we can support them!
Canongate Youth is a registered Scottish charity that has worked alongside children and young people for over 40 years, providing them with a safe space to grow, develop, have fun and realise their potential.
We have a commitment to improving the lives of children and young people and providing relevant and impactful services that are nurturing, child led and allow children to flourish.
As a well-established organisation, with a strong reputation within the sector, we refuse to sit still, and as such dedicate time and resources to hear from children and young people, listening to their needs and requirements and designing services fit for purpose. We are based in South Bridge Resource Centre on Infirmary Street and this is our main home, however we deliver at other sites including schools, the local play park and the Royal Commonwealth Pool.
Our current work is divided into two strands, Employability and Wellbeing and Youth Work Services. A committed and passionate staff team, with the support of volunteers, use a universal youth work approach, allowing children and young people to access services and support regardless of their circumstances, background or issues they are facing. As a result, our services can support with complex issues and circumstances including, poverty, housing overcrowding, poor parental mental health, experience of the care system, lack of self-esteem and hope for the future.
Our Employability and Wellbeing Team works with young people aged 14+ from across the city. We've shifted our focus in the last few years to include more of a wellbeing approach in response to the increasing demand for this type of support from young people. Through group work and individual support programmes staff support young people to remove barriers in a holistic way to move onto further education, training and employment. The team support young people to develop skills, build confidence and gain qualifications.
Our Youth Work Services team works with 5-18 year olds living in the Dumbiedykes, Southside and Old Town areas of the City and provide a programme of youth and children's clubs and holiday programmes. These are designed in partnership with children and young people to be fun, provide new opportunities and build personal skills. The team also offers wellbeing support to children and young people helping them overcome barriers and improve their mental health and wider wellbeing through an early intervention approach. Our programmes of support work in a holistic way, putting children and young people at the centre of what we do. We embrace and excel in working in partnership with other agencies such as schools, social work and health to ensure the needs of children and young people are met in the right way.
We are incredibly proud of the work that we do and of the children and young people we work with and look forward to a future of continuing to work alongside them to help them overcome barriers as they make their way through childhood, adolescence and early adulthood. Pay them a visit to find out more about this life changing charity!
Visit their website to find out more!
Streetwork, work so hard at making it their mission to actively seek out and get those living on the streets the help they so rightly deserve! They don't wait for people to reach out to them they go find them, making them unique in their ability to eradicate homelessness.
People can access support every day through their Holyrood  Hub and Helpline.
They understand that for some people, accessing a building or service can be difficult. For this reason they carry out street  outreach every day, as well as visiting  people in their homes and temporary accommodation.
Streetwork is part of Simon  Community Scotland – that deliver a range of services across Glasgow, Edinburgh and across Central Scotland. They work with people so that they can resolve their homelessness as quickly as possible.
Streetwork maintain  contact with people – in diverse circumstances – so that they can help them address the underlying reasons  for their homelessness and get the support they need.
If you're worried about someone in Edinburgh, you can contact
them by email or call their Helpline 0808 178 2323. Visit their website to find out more. And connect with them on their social media, Facebook, Instagram andTwitter.