ishga presents: Skinimalism – the new trend in skincare
• Jul 04th 2022 • by GLASGLOW GIRLS CLUB • 0 Comments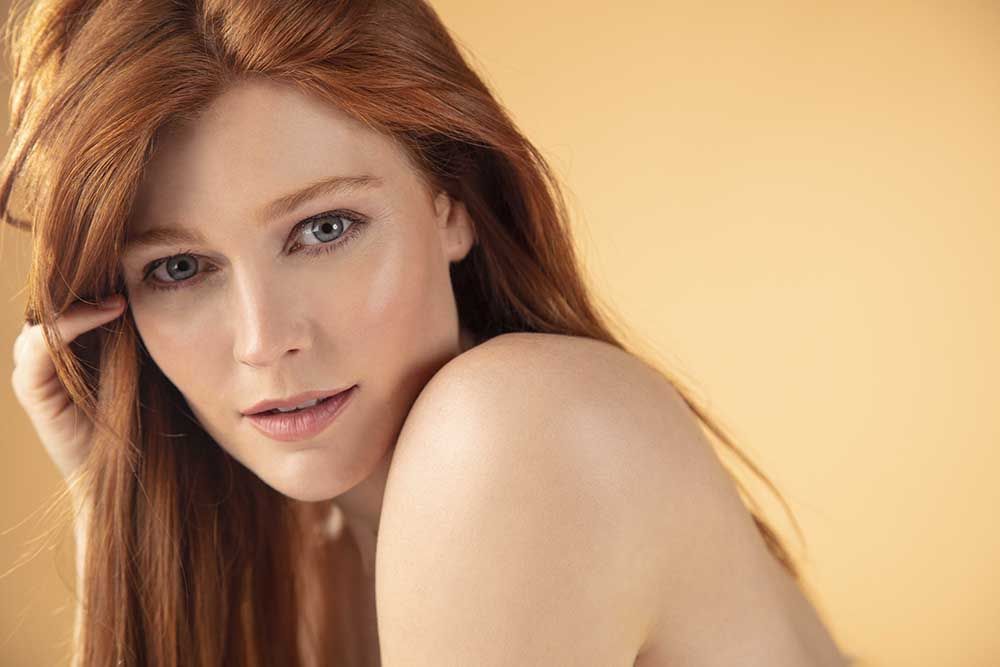 We're catching up with GGC Diamond Business Member ishga as they talk to us about one of the most recent new trends in beauty and skincare; Skinimalism. This approach to skincare is about keeping it minimal and adopting a simplified routine, while still achieving healthy, glowing skin.
It seems that every day there is a new trend in skincare and beauty, it can be hard to keep up! The latest buzzword in the industry is Skinimalism (trying saying word that fast), a growing trend highlighting that less is always more.
So, what is Skinimalism? Beauty's latest trend is about stripping back your skincare regime, making it simpler and as the name suggests, keeping it minimal to your skin's needs. It's all about trying to achieve healthy, glowing skin with fewer products with simple natural ingredients that work for you. The term skinimalism first started appearing last year on TikTok and has grown steadily in popularity since then. Let's dive into the trend and how it could work for you…
Less is more
For many years, we were led to believe that a good skincare routine should involve using lots of products. This can in fact overload the skin and lead to irritation or sensitivity and if there are a lot of strong, synthetic ingredients and chemicals in the products this may cause damage to the skin's natural barrier.
Skinimalism saves time (and money) as we step away from a traditional multi-step routine to one that is more focused on delivering targeted skincare to suit your needs, using fewer products that work for your own skin type.
However, having lots of products stocked up may not be a bad thing, keep a hold of them. It's okay to have 10 different products on your skincare shelve, they just don't need to be used all at the same time. A 3-5 step routine can still deliver what your skin needs without overpowering it. Our skin will change over time and with the seasons, so what may suit you in summer may not suit in winter. Pay close attention to your skins needs and adapt your routine for it. Maybe you need a face oil in winter, but a lighter moisturiser will work in the warmer months.
Your skinimalism routine
At a very basic level, the essential products to include in your regime would be an effective natural cleanser, toner and moisturiser like the ishga Anti-oxidant Marine Cream, and don't forget the SPF all year round! A good natural serum, eye cream and a face oil for when your skin has specific concerns such as fine lines or dehydration, would also be welcome additions to your routine.
At ishga we are all about natural, clean, sustainable skincare and skinimalism is one of those trends that perfectly reflects how we believe skincare should be approached. Team ishga's top tips for achieving a healthy complexion all year round are:
Invest in the right products for you; listen to your skin type.
Less is more – don't overload with unnecessary serums and ingredients that you don't understand or need. A little goes a very long way with the right formula for you.
Drink water – we can't stress this enough! Hydrate from within and your skin will thank you for it.
Maintain a consistent routine – your skincare will only work for you if you give it a chance. Instant results with stronger formulas and chemicals may be tempting, but we believe in a long-term holistic approach for taking care of your skin and body. Within a few weeks, your skin will be visibly healthier and over time our Hebridean seaweed extract can regenerate the skin with powerful anti-ageing results. Take a moment to yourself every morning and evening to at least cleanse, tone and moisturise. For those nights where you have more time, treat yourself to a face mask or full self-care routine from top to toe!
About ishga
The name ishga is derived from the Gaelic word for water. The pure, clean waters of the Hebridean Islands off the north west coast of Scotland is home to ishga, and where we sustainably hand harvest the seaweed that's at the heart of our skincare range. Hebridean seaweed contains natural antioxidants with properties which transform and protect skin. ishga has developed a bespoke process to extract its natural goodness, harnessing an abundance of vitamins and minerals to create a remarkable range of products for all skin types. You can find out more about ishga here
You could win a bundle of ishga goodies worth over £240. Head to @glasglowgirlsclub to find out more and how to enter. Good luck!
GGC members, don't forget you save 20% on online purchases with ishga, login to your account to reveal the discount code now!