ishga presents: seaweed bathing
• Feb 01st 2022 • by GLASGLOW GIRLS CLUB • 0 Comments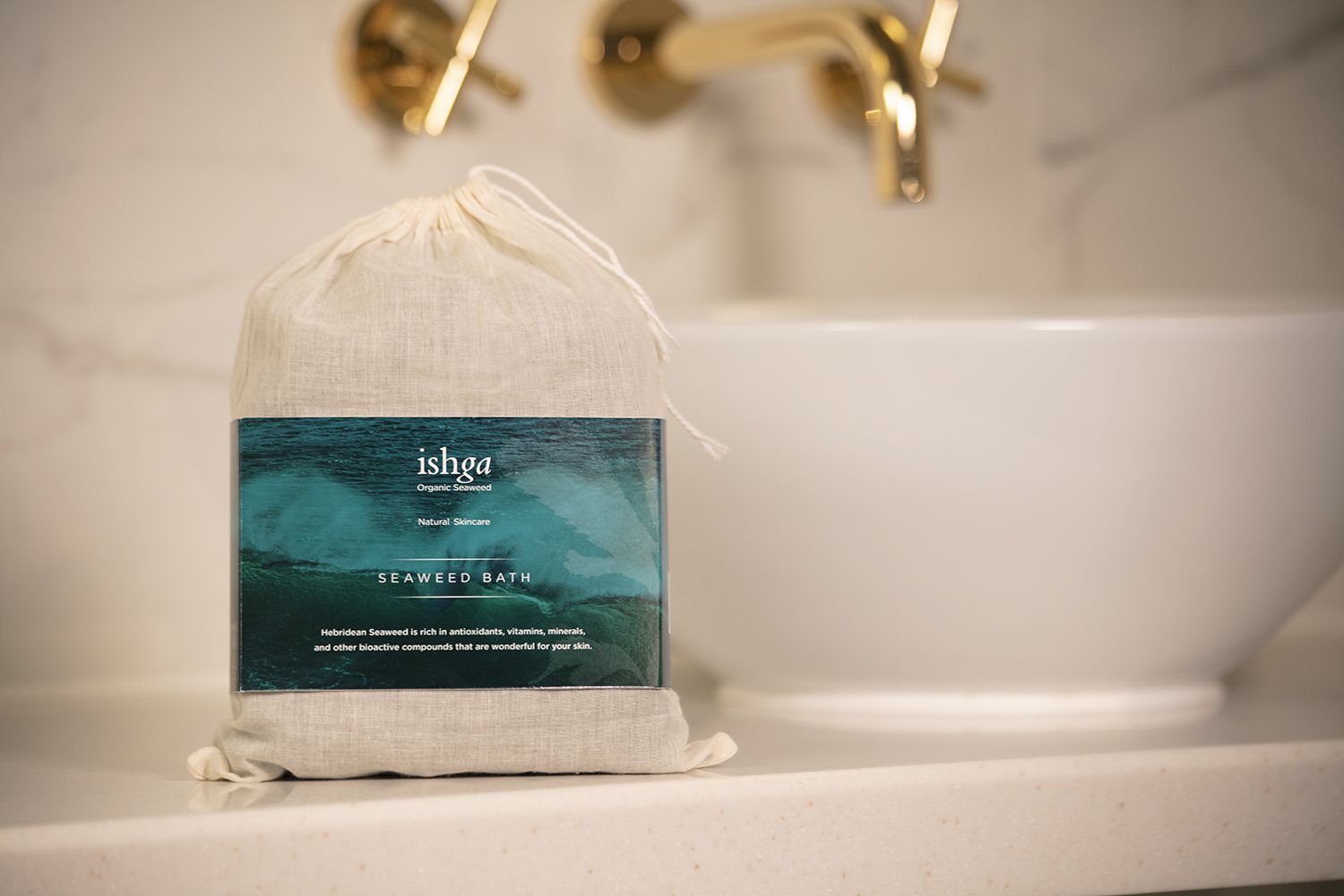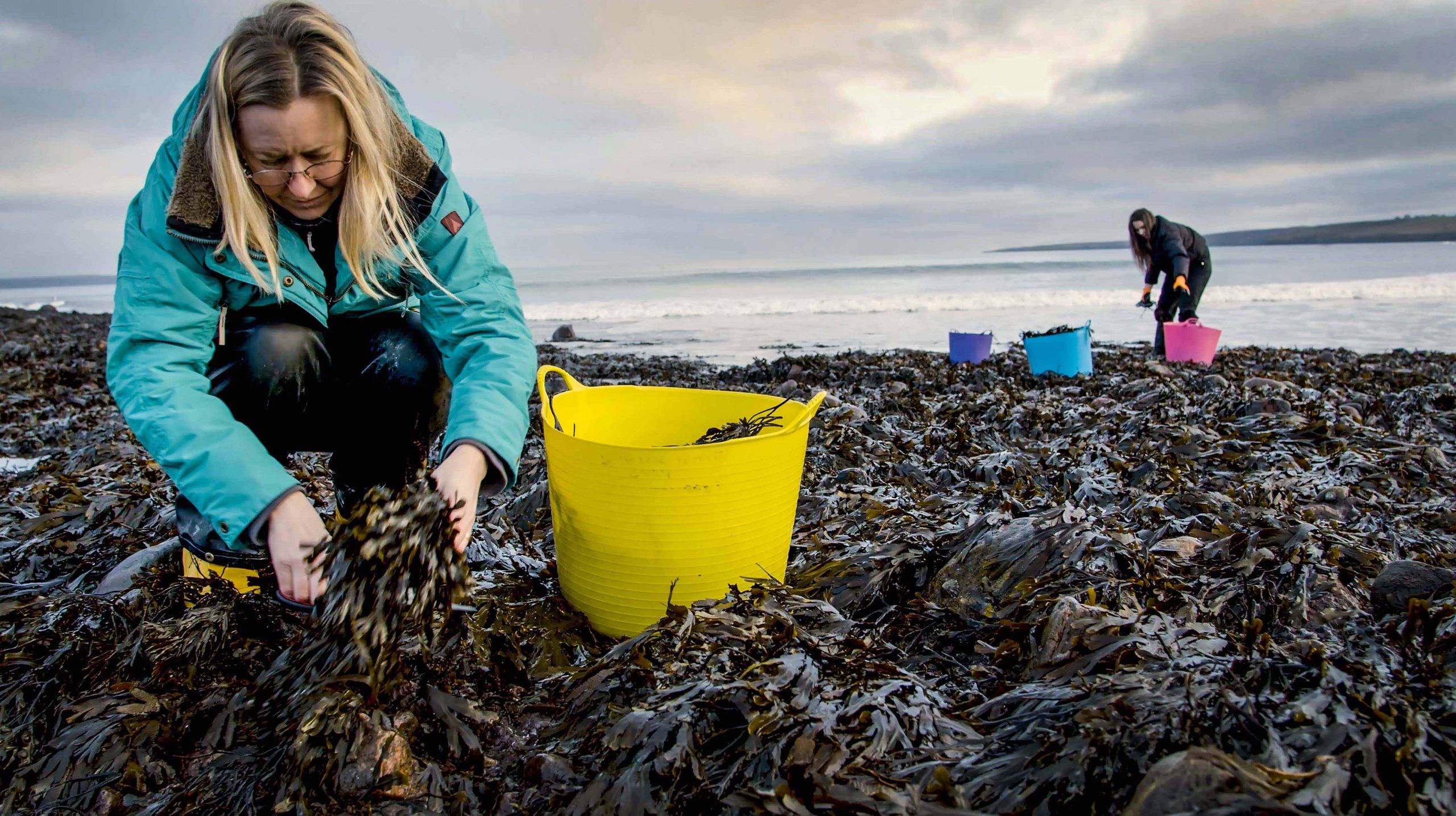 Have you tried seaweed bathing? Discover the power of nature
As Glasglow Girls, we're always up for trying something new! Whether it be wild swimming or forest bathing, we know the power of nature of heal and restore. However, seaweed bathing is a new one for us. Seaweed has been a traditional healer in many Eastern cultures for centuries, proving to have powerful detoxifying and renewing properties through its abundance of natural minerals, vitamins and antioxidants. Bringing it a little closer to home is our Glasglow business member, ishga Skincare, who use Hebridean seaweed at the heart of their organic skincare range created on the Isle of Lewis. Read on to learn more about the benefits of seaweed bathing and why you should give it a try.
Hebridean seaweed is rich in polyphenol antioxidants, minerals and vitamins, making it perfect for renewing the skin, body and mind. Seaweed can be used in skincare, supplements, food and much more, and one unique way to reap its benefits is through seaweed bathing.
Seaweed baths have been used for centuries, dating back to the 1700's when people discovered the natural health benefits of the marine plant. Nowadays, seaweed baths can provide an immersive, therapeutic and restorative experience, that doesn't just have to be carried out at a spa. These can be enjoyed at home in the comfort of your own bath. While soaking in the bath, all the minerals and vitamins are absorbed by our skin, into our bodies. Antioxidant polyphenols in the seaweed provide protection against environmental damage to the skin by neutralising free radicals. Muscle aches and pains can be relieved, and the seaweed can also help with skin conditions such as psoriasis, eczema, and acne. Seaweed baths can also help eliminate toxins from the body while increasing the flow of oxygen to organs and tissues. It truly is a natural wonder!
Now, if you are thinking 'where's the nearest beach' and ready to get your wellies on to go seaweed harvesting, there's no need! ishga has created a new Seaweed Bath bag in a 100% biodegradable muslin bag for you to enjoy the spa experience at home. After soaking the bag in hot water and getting your bath ready, the seaweed inside the bag infuses into the water to deliver its natural benefits. After soaking for half an hour, you will feel restored, refreshed and ready to take on anything.
You can also squeeze the bag to release more goodness and use it as an exfoliating sponge, applying the seaweed bioactive compounds directly to your skin. And as the seaweed stays in the bag the whole time, there is no seaweed clean-up afterwards! To compliment the relaxing bathing experience, the ishga Seaweed Bath comes with a pouch of Invigorating Bath Salts to elevate your bath time.
Would you try seaweed bathing?
You can shop ishga's organic seaweed skincare range here.
Find out more about the ishga Seaweed Bath here.
GGC members don't forget you save 20% on all online purchases with ishga, login to you account to reveal the discount code now!
Check out the seaweed bath video here: https://www.youtube.com/watch?v=rOklRAdjeO8