How to Celebrate Mabon & The Autumn Equinox
• Sep 18th 2023 • by GLASGLOW GIRLS CLUB • 0 Comments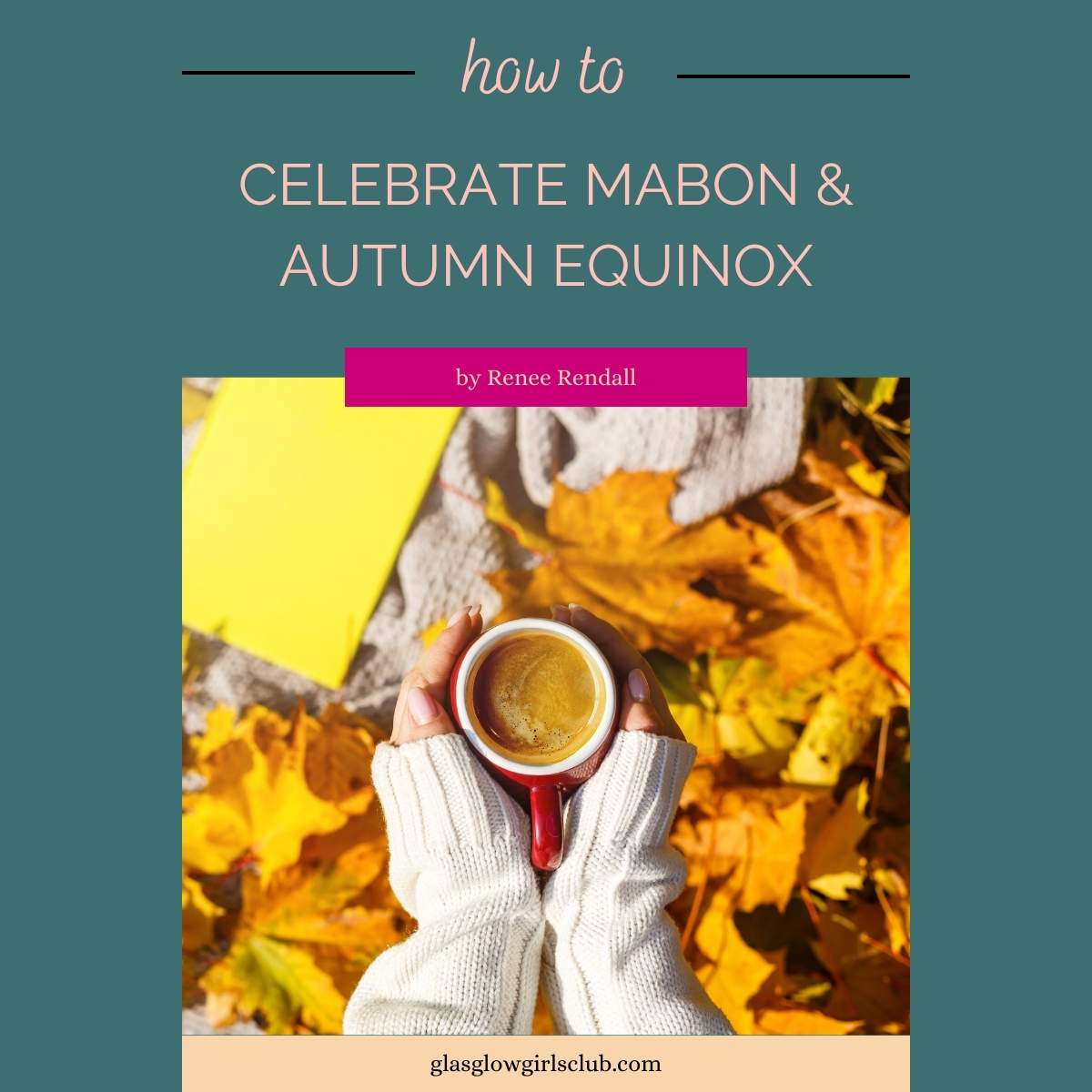 Have you noticed the days getting slightly shorter? Have you seen the first of the autumn leaves begin to show their brilliant colors? All this means Mabon is nearly upon us. Marked by the Autumn Equinox, this day is also known as the Witch's Thanksgiving. It's the second of three harvest festivals and one of my favorite sabbat days. I think you'll love it, too.
I'm Renee, and I'm the creator of Awesome on 20 Kitchen Magick and the co-host of The Coven of Awesomeness Podcast. I also offer tarot readings, spiritual coaching, and witchcraft workshops through Sagittarian Tarot & Coaching. I've been studying witchcraft since 2019, and I'm thrilled to share a little bit more magic with all of you.
The wheel of the year invites us to mark the changing of the seasons and the shifts in the natural world. The sun and its cycles were deeply significant to our ancient ancestors because they survived off the land and what nature provided. At this time of year, the harvest would have been in full swing, which means that hard work was rewarded with great abundance. 
Today, we tend to mark the arrival of Autumn by the day that Starbucks starts selling pumpkin spice lattes, but we can also just feel it in the air. The heat of summer subsides, the air has a clear, crisp feeling to it, and the sun sets just a little bit earlier every day. Nature's beautiful display is breathtaking as the trees begin to surrender their leaves and store up energy for the winter. I absolutely love this time of year.
In my home country, the USA, autumn is often marked by hayrides and apple picking. Harvest festivals and roadside produce stands are bursting with abundance. There's a buzz of excitement in the air as we move into a season of balance with days of equal length. The long drudgery of winter hasn't yet settled in, and we're actually excited to bundle up and feel the cold air on our lungs. 
Mabon changes its day from year to year because it always falls on the Autumn Equinox. This year (2023) it falls on September 23rd, but it can vary between the 21st to the 24th from year to year. If you want to celebrate this sabbat, feel free to do so whenever is convenient for you closest to the actual day. After all, it's the memories you create that matter much more than the date on the calendar. 
I'll be celebrating Mabon with a group gratitude ritual on Saturday the 23rd at 1:30 pm at The Loft in Cambuslang if you'd like to join me. 
What are the origins of Mabon?
Mabon is named for a Welsh god who was the son of the Earth Mother. He was said to die in the autumn and be reborn again every spring. So this festival marks the symbolic sacrifice of the harvest. It was an important time for ancient peoples to pay homage to their deities and thank them for the abundant harvest.
There is not a lot of historical evidence or mythology built up around this specific festivity, but various cultures still mark this time of year with feasting and thanksgiving. Oktoberfest in Germany and the American holiday of Thanksgiving all have roots in similar types of gatherings. 
Mabon is a part of the Wiccan wheel of the year and has been adopted by many modern witches and pagans around the world. Of course, it's only in the Northern Hemisphere that we celebrate it in September.
How to Celebrate Mabon
As I've said many times already, this is a great time to focus on gratitude. If you don't already have a daily gratitude practice, this is the ideal time to start. Set a reminder until it becomes a habit to take a few minutes each day to write down a few things you're grateful for. Some days it will be easy, and other days it will be more challenging. Those challenging days are the most important. Once you begin to see how much there is to be grateful for, you can't help but notice blessings everywhere you look.
Mabon is also an excellent time to create balance. Consider starting your day with a few balancing yoga postures. Or simply try this mindful exercise. Close your eyes and stand on one foot. Pay close attention to all the tiny micro-movements in your foot and ankle. Notice that perfect balance is never truly achieved but that constant adjustments must be made to keep you from falling over. Use this as a reminder to give yourself some grace when working to achieve balance in other areas of life.
I love going for a walk in nature in the Autumn. Layer up for any weather and head outdoors, even if it's just to the nearest park. Bring a bag or basket to collect fallen leaves, cool sticks or rocks, or any other natural element that calls to you. Remember, especially when you're taking things from living plants, to never take more than you need or more than the plant has to give. Also consider that other animals in the ecosystem may be relying on what lies on the ground, so be respectful to your fellow creatures.
For more ideas on how to celebrate Mabon, check out 3 Easy Mabon Rituals or listen to the Mabon episode of The Coven of Awesomeness Podcast. 
Create a Mabon Feast
First and foremost this is a harvest festival, which means the best way to celebrate is by cooking and eating all the fresh food available at this time of year. If you can make a trip to your local farmer's market to explore what's on offer in your area, you'll be up for a real treat. Foods celebrated at this time of year include wheat, corn, and other grains, squashes and root vegetables, pumpkin, and most especially, apples. 
Apples are also special to witches because their seeds form the shape of a five-pointed star, a powerful symbol of protection. These fruits are used in spells for abundance, love, and creativity.
Try making your own cider this year or simply baking an apple pie. If you have an overabundance of apples, make a big batch of apple butter to share with friends. Or toast with your coven with a gorgeous Green Apple Martini. 
Autumn is also the start of soup season. Anything that cooks in a big pot and is served in a big bowl is okay by me at this time of year. Try some Butternut Squash & Carrot Soup or a hearty Chicken Corn Chowder.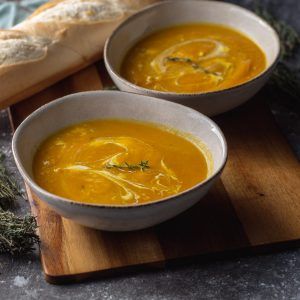 I know canned pumpkin puree isn't that easy to find in Glasgow, but if you do decide to get some, you simply must try these Pumpkin Cream Cheese Muffins. Or starting the day with some Pumpkin Pancakes would be pretty awesome, too.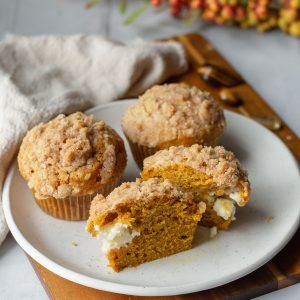 If you're hungry for even more awesome autumn recipe ideas, I've gathered together a list of 100 delicious and easy recipes to celebrate Mabon. You're gonna be so hungry.  
I hope you're feeling inspired to give thanks for everything you're harvesting in your life. As the cooler air and shorter days settle upon us, use this season of transition to ease yourself into the dark half of the year. Store up some good vibes and great memories, and don't forget to be grateful.
Happy Mabon, friends. Be sure to connect with me on Instagram if you have any questions or just want to share what you're most grateful for. May your harvest be abundant.