• Jul 24th 2021 • by GLASGLOW GIRLS CLUB • 0 Comments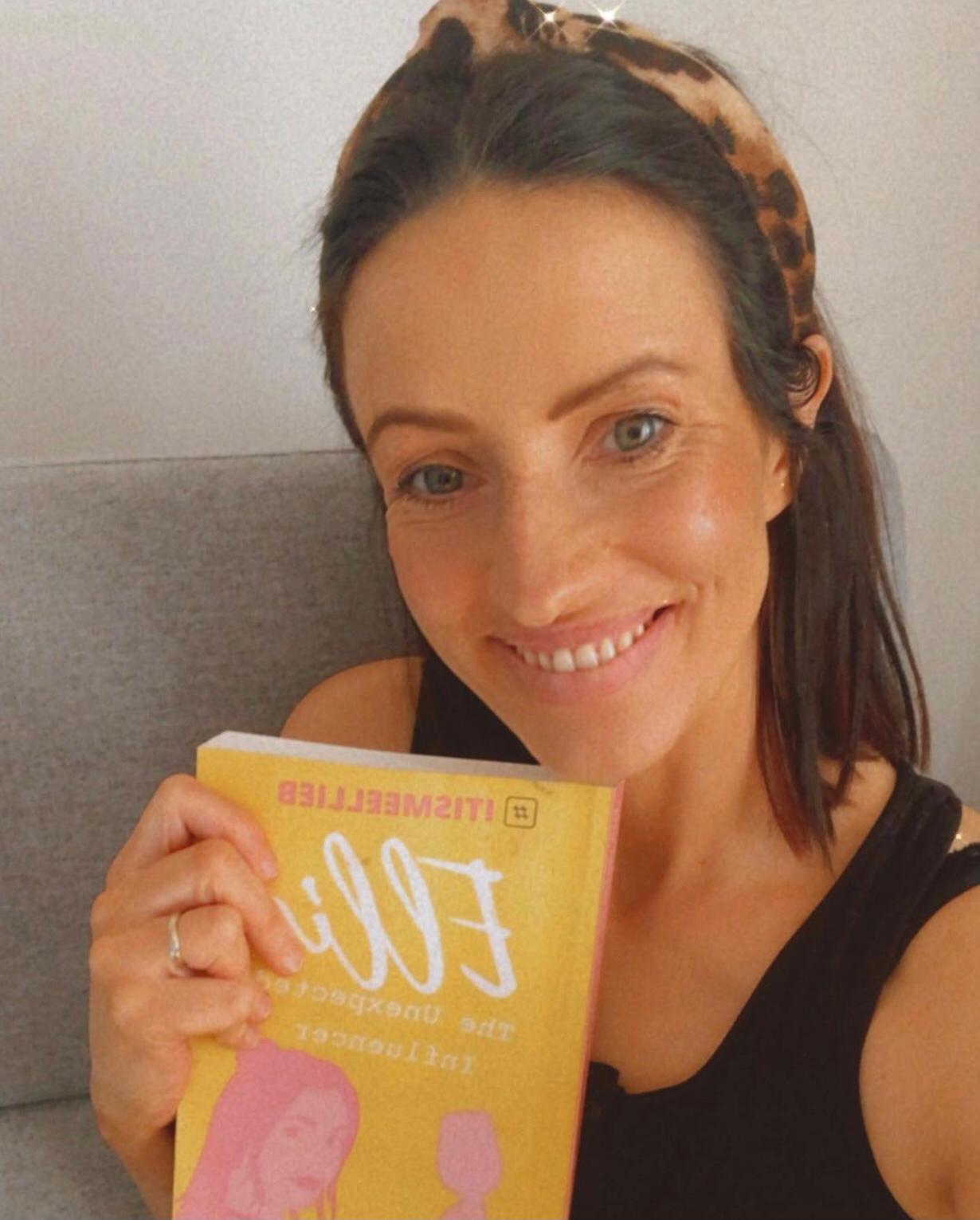 We are buzzing to share this exclusive sneak peek of 'Perfectly Imperfect', the follow up book to one of the GGC faves 'Ellie The Unexpected Influencer' by Scottish writer Emily Jacobs
———
"It is officially boob sweat season – I sprinkle some talc on my future baby feeding machines and pull on the hammock which keeps them in place. I have a 10AM therapy session with Dr Kendrick and I am dressing to impress in my new casual red floral, (more funky floral than granny curtains floral) summer dress. The most bitter sweet six-week period of my life, to date, has to be the 'forced therapy' due to my outrageous drunken actions.
If someone had told me last year, I would be splashing out £100 for a hypnotic sanity chat with Dr Kendrick I would have laughed in their face. But here I am, eager for the doc to work her magic, credit card at the ready. Why? Because I decided I AM WORTH IT.  My realisation of said worthiness is an embarrassing tale – Story. Of. My. Life. I was in the supermarket buying prosecco; it was a Wednesday #winewednesday. I missed the bright yellow sign advising 'cleaning in progress' likewise I also missed the watery residue of the floor. In slow motion imagine – Heels, slip, feet in air, arse bang on ground, handbag flying across aisle like a catapult taking down several bottles of the expensive 'Rose vino' on offer. It was like dejavu from my birthday night. Except I was sober and instead of getting angry I cried. And cried. And cried. I now have to travel an extra 20 minutes to a different supermarket every week to avoid seeing staff that think I'm a mentally deranged twat. I left the supermarket that night empty handed realising that if I stayed sober sally for three weeks that would cover the cost of a therapy session.
I have been shaking my pleasantly plump divorced arse at Zumba, three days a week, swapping chippy's and Irn Bru for salad and H2O but I still feel MEH. The shittiest of feeling – that gut wrenching anxiety that doesn't seem to fuck off even though I am crossing the T's and dotting the I's in my journey of self-love. I decided that a trip to Dr Lacy Kendrick should be a priority. I reflect back to a conversation with my friend Matt, highlighting that I should leave the advice to a professional.
"All about the M, B & S Ellie," Matt advised. (Last week)
"Mind, Body and soul?" I asked bringing my hands into namastes pose.
'Naw hen. Minge, baws and sex. Your neglected vag aint getting enough action." He had chuckled.
After reading some self-help books gifted over the years by other bestie Ruby, coupled with some serious Instagram snooping/stalking on the people that have their shit firmly together, it became so apparent. Smack bang obvious, like the obvious was laughing at me the whole time – it all starts with the mind. Your thoughts become your reality. You can eat the greens and run the marathon but it is just as important to fix the shit in your head. So here I am back in the brightly lit office space, with my 'neglected vagina' ready to supercharge my mind with a mature adult.
The door opens. Dr Lacy Kendrick stands looking every inch the rich sexy therapist I remember. Her expensive floral perfume wafts towards me.
"Miss Ellie Benson, how wonderful to see you again, come in."
"It's good to be back!" I say genuinely although sounding more sarcastic. I smile awkwardly, shuffling towards her office.
"Mind, body and soul," I mutter under my breath. Lets do it.
PS: Much to my mother's disappointment I am not pregnant I just have big boobs."
Not read book one yet?  What are you waiting for? Click here: https://amzn.to/3enwQH1