Dog Days Out – Carbeth and St Mocha Drive Thru
• Jun 21st 2023 • by GLASGLOW GIRLS CLUB • 0 Comments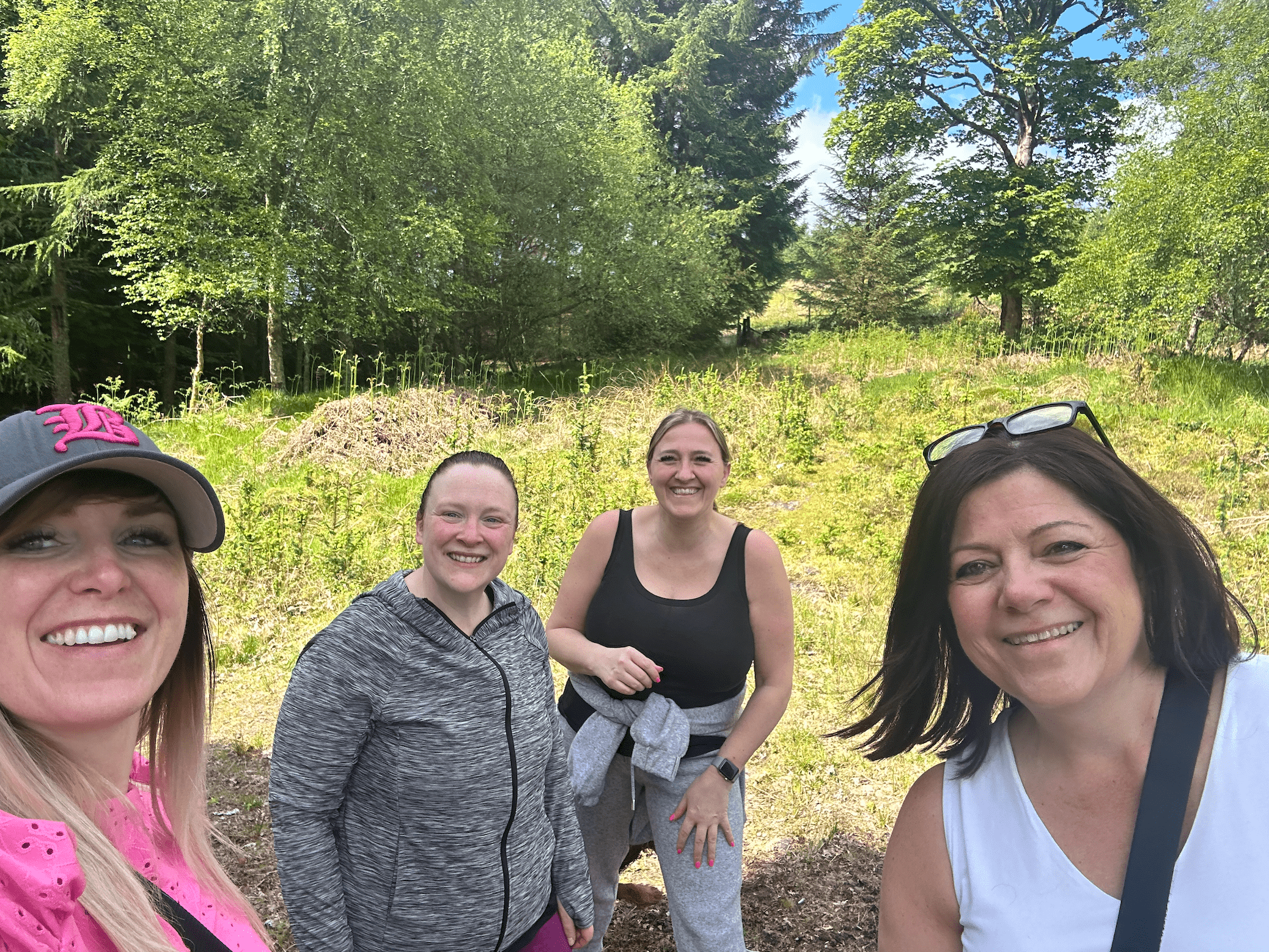 Dog Days Out – Carbeth and St Mocha Drive Thru
Brought to you by Lisa McCabe from Whole Dog Care 
As dog owners it can be tough trying to think of new adventures to take our dogs, which is why we have set up our Dog Days Out series to provide you with tried and tested ideas.
We have now taken this one step further as working from home or running a small business can sometimes be lonely and we are all very guilty of not stopping to take a break.
Whilst our dogs are absolutely wonderful, their chat isn't that great!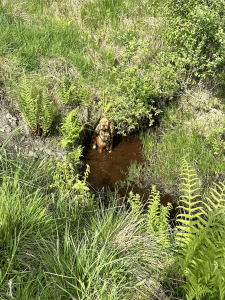 Collaboration
So, Whole Dog Care and Glasglow Girls Club have teamed up to bring you the ultimate Netwalking adventure.
Whether you work from home or run your own business, have a dog or not, these fantastic events are designed to get you out in the fresh air, amongst nature and actual humans!
Everything in our bodies is connected, the mind, the body and the spirit; as soon as we start to neglect one element, this is when we invite dis – ease in and we start to become unwell and it's 100% the same scenario for our dogs.
If you're finding that you spend too much time at your desk and give your pupper a quick scoot round the block at lunch time, this really isn't doing either of you any good.
Dogs need time to explore and sniff as that's how they experience the world.
Time away from everything and spending some good quality time together will not only fill you cup but it will also boost your dog's mental health too.
Connecting with other people and dogs (if your dog is up for it) will enhance both you and your dog's overall wellbeing, leave you relaxed, refreshed and ready to take on any tasks that you've been avoided (come on we all do it!)
Netwalking
Our first Netwalking event took place at one of our favourite walking spots, Carbeth.
We parked at the St Mocha, Carbeth car park and crossed over the road to the path and followed part of the John Muir trail we followed the purple way markers until just before The Whangie.
We turned off the route to the right just before we got to The Whangie and went through the woods, until we came to a clearing with breath-taking views of the surrounding hills.
We stopped here for the dogs to have a rest and a water break and then we headed back the way we had come.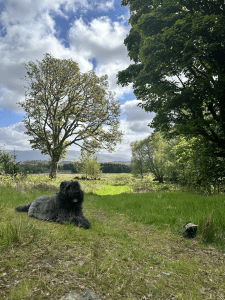 If you are feeling energetic and your dog can handle a short hike, you can climb The Whangie and head back to St Mocha along the main road but just be sure to keep your dog on lead as it can be busy at times.
St Mocha is super dog friendly and has a "Dogs Menu" as well as a great range of food and drinks for the humans.
Our whole walk was roughly 3.5 miles and took us 1 hour 15 minutes to complete, so the coffee at the end was well deserved and totally worth it!
Everyone had a great time and agreed how refreshing it was to be out in nature with other people and our dogs.
The whole day including travel and chat time was roughly 3 hours but it felt like a mini holiday and set us up for the rest of the week ahead.
The dogs also had a fantastic time exploring and meeting new friends.
Next Event
If you're looking for something a wee bit different from the norm and fancy some quality time with your dog, then why not join us on our next NetWalking adventure? Click here to get booked on now.
We can't wait to see you! Xx