Colouring in – a mindful activity
• Jul 26th 2021 • by GLASGLOW GIRLS CLUB • 0 Comments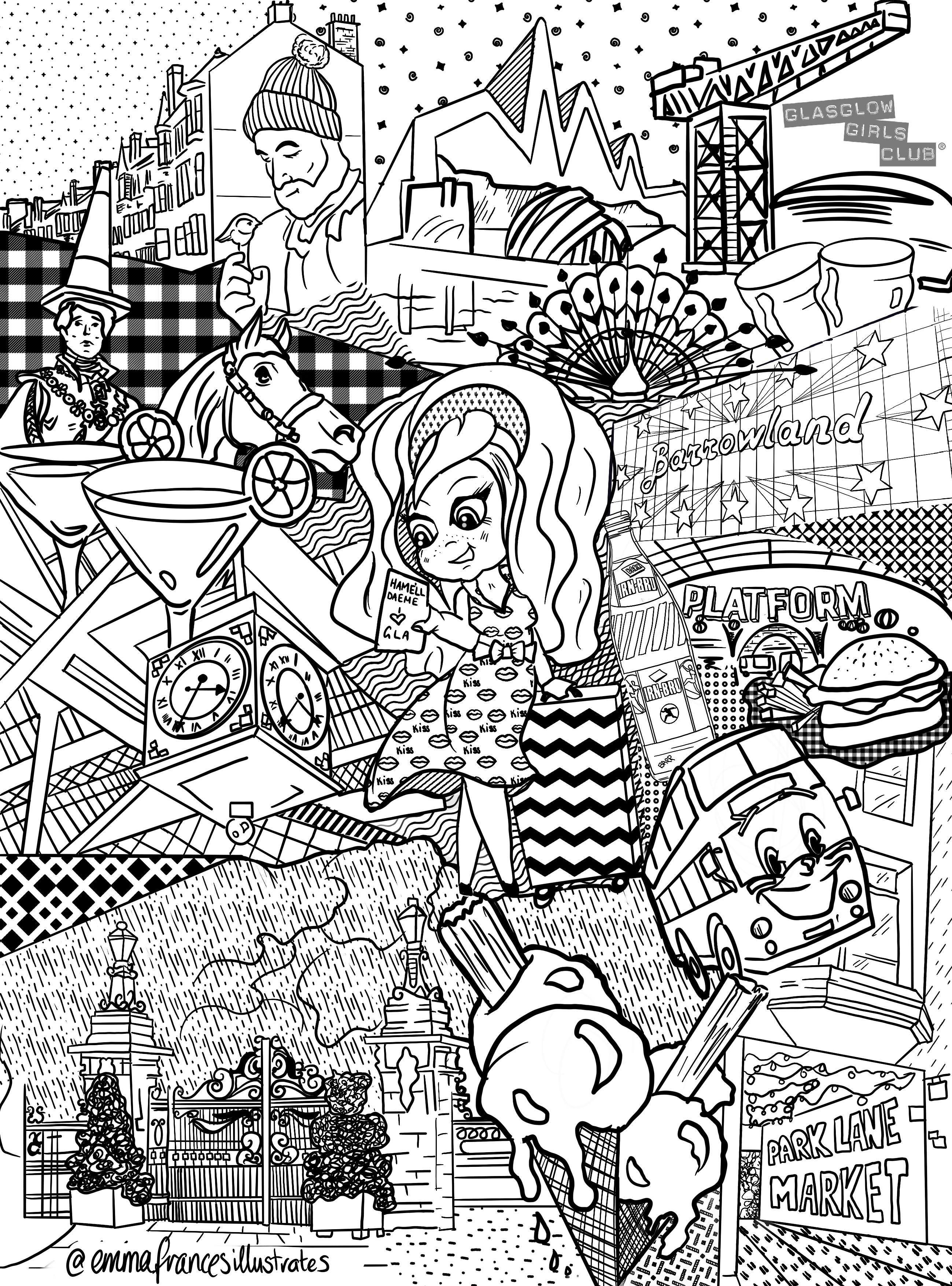 "Colouring-in is a fab way to relax, giving a sense of completion and relaxing to your amygdala (the fear centre of your brain). It brings in the same state as meditation, helping to reduce stress and help you relax. It's mindfulness with a pencil."
Emma Cunningham, creator of @emmafrancesillustrates
From this blog post we invite you to download this Glasgow inspired colouring in page created by Emma. Click to download (via the link below) and set aside some time to colour it in.
Monitor your mindset before and after the session, as this could be a new escape if the activity brings the relaxation that we hope it does. We would also love for you to share your creation on your insta stories and tag @glasglowgirlsclub and @emmafrancesillustrates so we can admire your artwork!
Follow @emmafrancesillustrates for more colouring, fun doodles and colouring books and get in touch for portraits, wedding stationery and commissions.