7 ways to get your skin summer-ready with ishga skincare
• May 30th 2023 • by GLASGLOW GIRLS CLUB • 0 Comments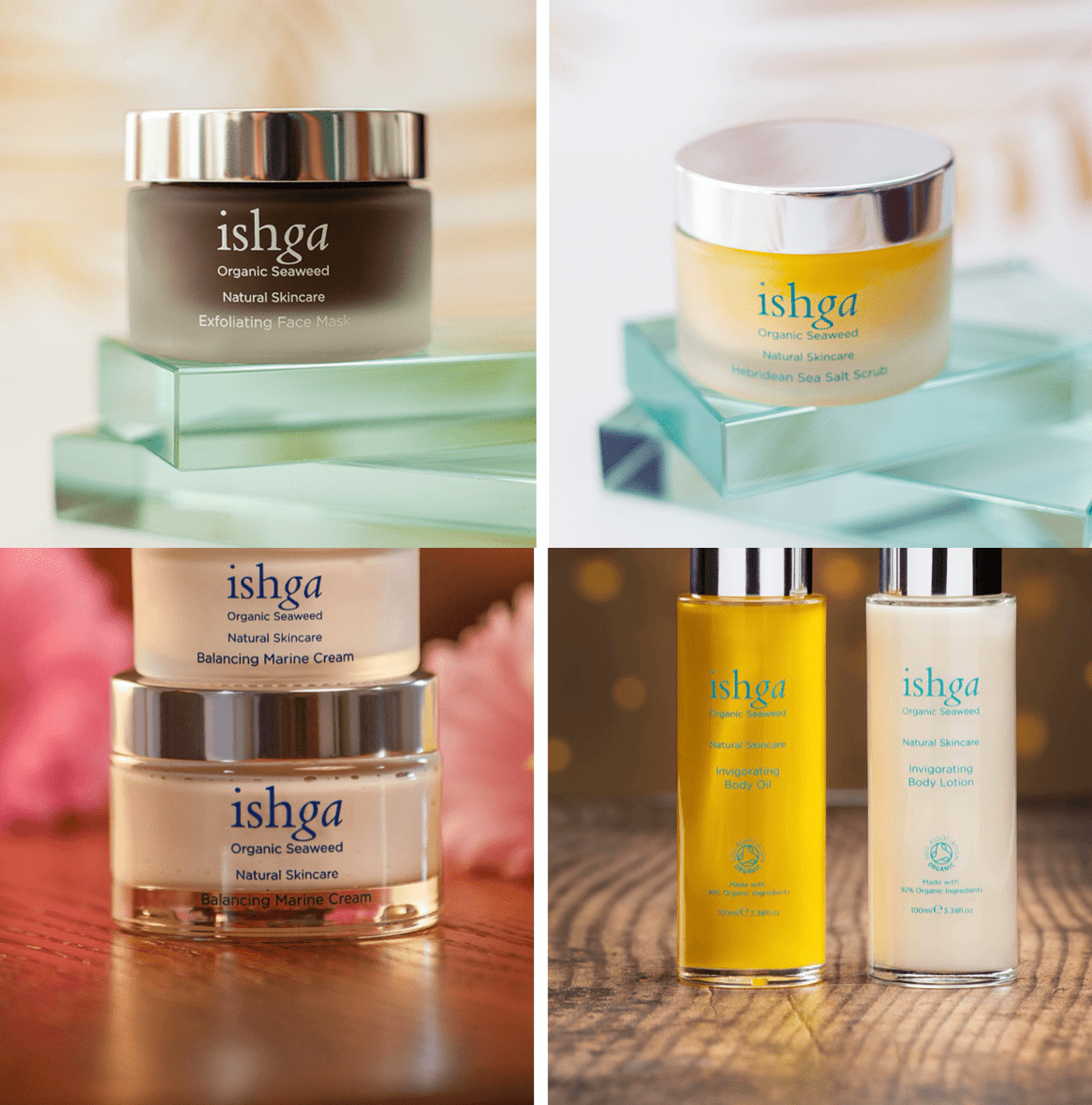 The warmer months are finally approaching! We're chatting to our friends at ishga Skincare to get their top tips on how to get our skin prepped and glowing for summer. We're looking forward to more makeup-free days and nourished skin all season long thanks to their organic seaweed skincare sourced from the Isle of Lewis.
The weather is finally starting to get warmer in Scotland (a rare occasion, we know), which means the opportunity to pack away those winter clothes and get our colourful summer wardrobe out is looming! Whilst we love dawning our shorts and strappy dresses, remember to wear protective clothing such as hats, sunglasses and light tops that cover your shoulder and arms. Even when it doesn't feel very hot, the sun's UV rays can still cause damage to your skin.
After a long winter of being kept wrapped up against the elements, skin can sometimes appear dry and dull in places. Worry not, we have our favourite skincare tips from ishga to get your skin summer ready! Read on to find out more about our summer giveaway too.
1. Take shorter showers
Showers that are long and too hot are surefire way to dry out the skin. Instead use lukewarm water (or even cold if you're brave!) and try to keep them as short as possible. After your shower, pat skin dry instead of rubbing it and immediately apply moisturiser or body oil to lock in the moisture.
2. Choose a body wash that retains moisture
Opt for a natural body wash that has a good humectant (helps to reduce the loss of moisture) and also one that contains an emollient.  ishga Body & Hand Wash creates a luxurious, natural lather while the organic coconut oil will keep your skin moisturised and nourished. Mild enough to be used on a daily a basis, the organic body wash will leave your skin feeling fresh, clean and ready for the day!
3. Exfoliate
Exfoliating helps to remove the dead skin cells on the surface of your skin, revealing smoother, brighter skin. Avoid using products that contain large beads as they will be harsh on the skin, and are notoriously bad for our oceans. It can be tempting to over-exfoliate and scrub your skin, but this could lead to skin barrier damage as you strip the skin of its natural oils and goodness.
The skin on your face needs a different exfoliator to the one used on the body. The skin on the face and neck is more delicate. ishga Exfoliating Face Mask contains micro seaweed granules that will gently remove dead skin cells without over-stripping the skin barrier. Use 1-2 times a week to banish dry, dull skin and reveal your natural glow.
For your body, ishga Hebridean Sea Salt Scrub blends pure white sea salt with jojoba, thistle and sweet almond oils to produce an invigorating and moisturising body scrub, which exfoliates skin to a silky, smooth finish.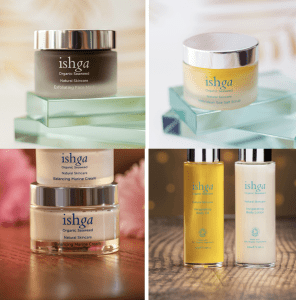 4. Hydrate skin
Skin might feel dehydrated during the hot summer weather so remember to apply moisturiser or oil daily to keep skin nourished. As with exfoliating, products for moisturising your face and body work differently.
For the face, ishga Balancing Marine Cream is lighter in texture and won't feel too heavy. For added hydration in the evenings, apply Nouirshing Face Oil before your face cream, to get an intense boost of hydration while you sleep.
The ishga Invigorating Body Lotion contains no perfume, just fine essential oils, carefully chosen to help dry, dehydrated skin. If you prefer a body oil, our Invigorating Body Oil will hydrate your skin from first use.
5. Apply SPF
Of course, this is an absolute MUST in sunny weather. Protect your skin as much as you can – after all it's got to last you a lifetime. Protect yourself from sun damage with a good mineral-based sunscreen with at least 30 – 50 SPF, which covers both UVA and UVB rays. Remember, you'll need to reapply it every few hours if you're outside for long periods, and don't forget areas like ears, lips, hands and feet!
Choosing a mineral sunscreen is better for your skin and contains less chemicals, making them much more suitable to those with sensitive skin. Make sure to invest in different SPF's for face and body, with specific properties for each.
6.Drink plenty of water
There are many benefits to drinking water, it can do wonders for our skin! Drinking water can help flush out toxins, reduce lines and puffiness and it can also help improve elasticity of the skin. Opinions can vary on the daily intake, but generally most health experts will recommend eight 250ml glasses of water a day (2 litres).
7. Spritz a refreshing toner throughout the day

A good toner will help you close open pores on hot summer days. ishga's Hebridean Marine Face Toner is packed with antioxidants, vitamins and minerals straight from the ocean. Natural spring water, red mandarin oil, aloe vera and cucumber brightens skin and will leave you feeling lovely and cool. You can wipe this cooling tonic on with cotton pads or carry it in your bag to spritz on your face during the day.
Enjoy the sunshine, stay safe and make sure you look after yourself, mind, body and spirit!
Remember, GGC members get 20% off ishga Skincare. Login to your account to redeem the code.
If you haven't already, enter our giveaway with ishga to win a £200 voucher over on Instagram!